Rahat Fateh Ali Khan arrested at Delhi airport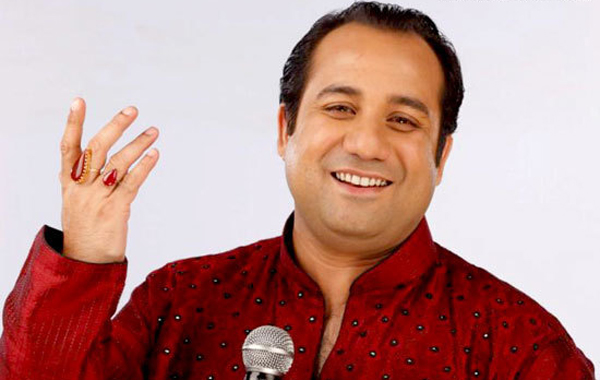 Noted Pakistani singer Rahat Fateh Ali Khan was detained at the Indira Gandhi International (IGI) airport in New Delhi on Sunday by revenue intelligence officials after he and two of his troupe members were caught allegedly carrying US $1.24 lakh in undeclared foreign currency.
Thirty-seven-year-old Rahat and his entire troupe, numbering around 16, including his manager Maroof and event manager were detained and their interrogation were underway, several hours after they were held by Directorate of Revenue Intelligence (DRI) officials.
A nephew of Pakistani singing legend Ustad Nusrat Fateh Ali Khan, Rahat is a top Bollywood playback singer and has several hit numbers to his credit. He won the Filmfare Award for Best Male Playback Singer this year for 'Dil To Bachcha Hai Ji' from the movie 'Ishqiya'.
The foreign currency was not declared to Customs officials after the immigration checks, a DRI official said.
The troupe was on in its way to Lahore via Dubai by an Emirates flight, the official added.
"The DRI officers found altogether US $1,24,000 which is equivalent to about Rs. 60 lakhs. US $24,000 were found from the baggage carried by Rahat while the remaining US $50,000 each were found from the baggage of two troupe members," Central Board of Excise and Customs Chairman S Dutt Majumdar said.
The recovered foreign currency included US $10,000 and US $8,600 in demand drafts and some Traveller Cheques, a DRI official said.
"Law will take its own course. Rahat and his troupe members are still being interrogated and depending upon their statement and the gravity of the offence we would decide whether to arrest them or not," Majumdar said.
Khan was intercepted by DRI personnel aroaund 4 pm acting on some prior information, official sources said.
As per norms, a foreign national cannot carry beyond US $5,000 in cash and US $5,000 in other instruments. The person has to declare the amount if he is carrying more than this to the Customs Department.
According to DRI sources, the payments by the event manager to Rahat was made in Indian currency and US dollars and these people were allegedly found converting the dollars to Indian rupees "through unauthorised channels".
Khan was earlier too involved in a controversy when organisers of a concert in Gurgaon filed a police complaint against him in July last year for his failure to turn up for a show.
Follow Emirates 24|7 on Google News.