Rajinikanth dazzles in 'Kochadaiiyaan' with master strokes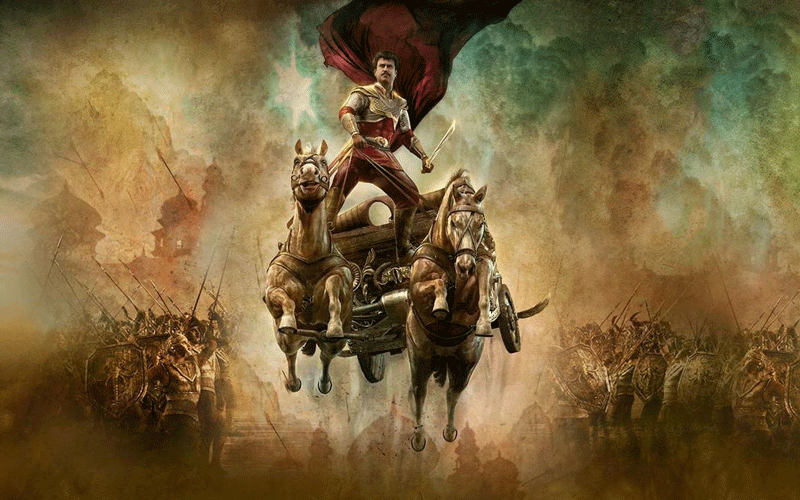 Trust Tamil superstar Rajinikanth to spin something unusually extraordinary every time he appears on-screen. Whether it's juggling his sunglasses in swift moves, or lighting a cigarette after throwing it mid- air, Rajinikanth is a persona unlike no other. He's celebrated on-screen and off, and spinning off on his magic is his daughter's part-history, part-fictional saga 'Kochadaiiyaan'.

While the efforts taken to make a movie that uses "photo-realistic motion" is explained vividly in a short documentary as the curtain-raiser, and through its title song at the end, there's a sense that it could've been a little more finer in texture and treatment. In parts it appears ordinary.

Considering there's ample exposure to Hollywood animation, this experiment does feel a little amateur. Originally made in Tamil, its Hindi version jars occasionally due to the inconsistent lip-sync.

That said, what works in director Soundarya Rajinikanth Ashwin's favour is the story. Although simple and predictable in parts, this story of bravery and honesty is entertaining.

Although Rajinikanth is remarkably captured through his mannerisms and voice, and lends versatility to three characters - Rana, Dharam and Kochadaiiyaan - his presence in flesh and blood is something his fans would desire most.

'Kochadaiiyaan' is the story about how mighty warrior Rana fights to restore his father Kochadaiiyaan's lost glory.

Amitabh Bachchan's rustic voice introduces us to the two warring kingdoms of Kalingpura and Kottaipattanam to the south of the country.

It's after one of the many bloody battles between the two dynasties that we see a little boy running away from his brother, with blood smeared on his face. We learn the reasons only much later.

Soon, we meet Rana, who impresses us and the king of Kalingpura with his gallantry.

He goes on to win many battles for Kalingpura and gains the trust of King Mahendra Raj and his son Veera Bhadra. He then convinces them to wage a war on Kottaipattanam, using the men they had captured from that kingdom.

It's only on the battlefield that Rana announces his solidarity to Kottaipattanam.

The betrayal wounds the king, who vows revenge.

While King Rishikodayan embraces Rana, the prince rewards his friend and his heroism with the title of the 'commander in chief'.

Although Rana's real intentions are revealed through a narrative that skips between the past and present, we empathise with his sacrifices and his resolve to ensure his father Kochadaiiyaan's legacy remains untarnished.

Veteran actors Shobana, Sarathkumar, Jackie Shroff and Nassar lend their expressions and voice ably to essay key characters in this epic drama. And, so does Deepika Padukone as Princess Vadha.

While A R Rahman retains his flavour with the music, Saroj Khan, Raju Sundaram, Chinni Prakash and Shobana choreograph it impressively.

What's most remarkable is how iconic actor Nagesh is resurrected through animation.

Despite the lack of technical finesse, the filmmaker deserves to be applauded for taking a step towards innovation and change, and setting the ground work for 'Rana'.

Follow Emirates 24|7 on Google News.