Review: 'Matru Ki Bijlee...' is fantabulous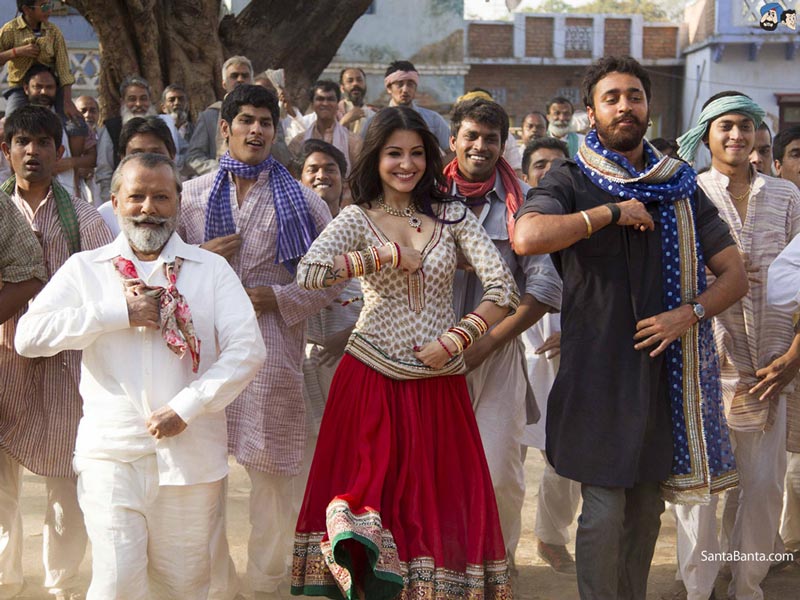 A limousine, bang in the middle of a flourishing wheat field, crashes into a liquor store few feet away. The reason, takes us back 10 minutes into the past, where a drunken boss and his equally smashed driver are rejected at the counter because it's a "dry day". Even an attempt at bribery is foiled after the shopkeeper condemns the men's drunken stupor.

The punishment, thus, comes 10 minutes later.

From there on, 'Matru Ki Bijlee Ka Mandola' takes us into a whirlwind journey that's incredibly crafted, brilliantly textured, and lusciously witted.

The narrative never loses focus, and plods along with effortless ease and impeccable finesse. Each situation is created with utmost sincerity and each line is written with tremendous delight.

Very rarely in Bollywood does political satire get a chance to play out, mostly because it's a stage that predominately glorifies the boisterous action heroes and mushy lover boys, and never the underdog or the corrupt system. And, even if it does, it's often treated grim.

But, master-storyteller Vishal Bharadwaj steps in to alter that. He uses his quirky sense of humour to turn the politics of an unjust society, and probably Hindi cinema, around. And, he's got an aged, double-layered landlord, a light-eyed Communist and a gorgeous wild child to help him in the exercise.

His satire remains what it sets out to do, without ever shifting into a full-fledged reform movement. And, therein lies his brilliance.

Mandola is introduced cheerfully inebriated and prodding the poverty-stricken farmers to start a revolution against his own unjust practices as an ambitious landlord. He even tunes the warring slogans and takes the villagers' procession to his own majestic palace, only to slink off to the back-door with promises of re-appearing with a just solution.

But, when he re-emerges, Mandola shifts in temperament, walking into the crowd with a loaded gun and chasing off the protestors.

There emerges his distressed personality. He's an emotional fool when intoxicated, and a ruthless, miserly landlord when sober.

And this shift in character is what his driver Matru manipulates to help the ill-fated villagers from losing their land and walking out of a debt trap.

His game plan is, however, stalled when Mandola announces his decision to quit drinking.

His only hope reappears in the form of a 'pink buffalo', which haunts, and tempts, a clear-headed Mandola.

That's not all. Matru must also break the marriage alliance where Mandola carelessly offers his daughter Bijlee to wed politician Chaudhari Devi's son Baadal.

What ensues is a power struggle that's often comical, yet thought-provoking and insightful.

Vishal's comic genius is evident in the scene where the drunk Mandola and Matru struggle to move a well from one corner of the village to another, only because they are unhappy with its current position.

Pankaj Kapur gives the wrinkled Mandola an incredible edge. He's warm and childish at one moment, and fiercely guarded at another, yet he never hams it up. He's exceptionally pitch-perfect. His addiction to the pink-coloured poison 'Gulabo' is as endearing to watch as his dreams of turning into a big industrialist.

Kohl-smeared Anushka Sharma breathes fire into the feisty Bijlee. She's at her finest, dealing with her romantic insecurities and desires with aplomb.

Shabana Azmi's conniving act as greedy legislator and Arya Babbar's dim-witted take on her obedient son is remarkable.

If there's one casting miscalculation, it's the bearded Imran Khan, who unfortunately is unable to match up. He tries, but a bit too hard. There are rare glances of an ideal Matru, but those are far too few to be remembered.

With a bucolic soundtrack, a simple story, wickedly funny lines and astounding performances, Vishal has surely outdone himself this time.

Follow Emirates 24|7 on Google News.