Roxette readying for Dubai joyride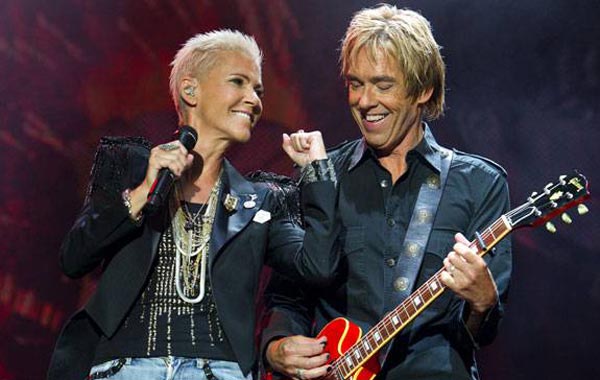 It was 24 hours ago when a reporter at Emirates 24|7 jumped with glee at the news that Swedish band Roxette was dusting off its cobwebs and planning a world tour, with a stopover in sunny Dubai.
Yes indeed, Roxette, known for hits such as "The Look", "It Must've Been Love", "Joyride" and many more, were scheduled to perform at the Dubai World Trade Centre on May 20, 2011, according to an entry on their Facebook page.
However, a night was all it took for confusion to descend upon the band's fanbase in the UAE because according to it's unofficial website, Roxetteblog.com, the concert has been cancelled even before the tickets went on sale; however, its Facebook page still says otherwise.
Log on to the duo's official website, Roxette.se and no update has been provided since November 18, which incidentally does not list Dubai on its world tour calendar.
Details have also not emerged on who was organising the Dubai event, the price of the tickets or more importantly, why the concert was cancelled.
Reunion album
The duo, comprising Per Gessle and Marie Fredriksson, is pencilled in to perform at The Superbowl, Sun City, South Africa on May 15 and was scheduled to jet into Dubai a few days later.
However, no alternate concert venue for May 20 has been announced, and the couple will move on to TerraVibe Park, Athens, Greece for a May 27 performance.
For those of you wondering why the band was suddenly coming out of the woodwork, well on December 3 Gessle confirmed through microblogging site Twitter that the eight Roxette album, "Charm School", would be released on February 11, 2011 and would be preceded by the first single "She's Got Nothing On (But The Radio)" on January 10. This was later confirmed by record label, EMI. A sneak peek of their new track is available on Amazon.com.
70 million albums
The new album will feature 12 songs, which the band says on its official website "is a style that's best described as updated classic Roxette, from the initial power pop fireworks of "Way Out" to the bittersweet closer "Sitting On Top Of The World"".
With nearly 70 million albums sold worldwide, the pop group will step back into the spotlight a decade after their last studio album, "Room Service".
The duo never officially split but pursued solo careers post 2002, when Fredriksson was diagnosed with brain tumour, which was successfully removed.
Rumours started of a Roxette reunion when in a BBC interview in 2009, Gessle said the couple had talked about it but it was up to Fredriksson.
Later that year, Roxette reunited on stage to perform "It Must Have Been Love" and "The Look" during Gessle's "Party Crasher" tour in Amsterdam. And before the fans knew it, Roxette made a comeback as headliners during the "Night of the Proms" tour in Holland, Belgium and Germany.
Oh their website, Gessle said: "By then we started to think ahead and plan for the possibility of making a new album – an album that captured everything that's good about Roxette while still looking ahead."
He added: "For me the starting point has always been to write songs for Marie's voice. She got this ability to make you believe every word she sings, and that's why she brings the stories to life. As a songwriter that's an incredible gift to be a part of."
Keep watching this space to find out if the Roxette will really jump onto the "Joyride" in Dubai.
Follow Emirates 24|7 on Google News.