Selena Gomez reveals biggest hair mistake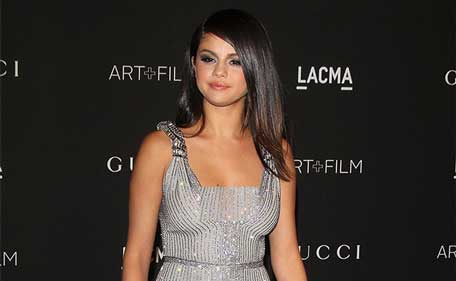 Selena Gomez has admitted when she was younger she thought you didn't have to straighten the back of your hair and spent a whole year at school ignoring the locks at the back of her ead.
The 'Good For You' singer has confessed her "biggest hair mistake" was learning how to use hair straightening tongs when she was in sixth grade at school but only taking the time to smooth out her locks at the front.
She shared ET Online: "My biggest hair mistake is when I was younger and I was figuring out how to use a flat-iron. I used to think that just because visually I could see that this hair was straight that the back didn't necessarily have to be straight, so for the entire 6th grade I only straightened the front of my hair. That wasn't really my proudest moment!"
Selena - who is the new face of Pantene - also revealed her favourite hair accessory if a "scrunchie", which she likes to wear with a few strands of hair left untied.
She said: "My favourite hair accessory is a scrunchie. I know it's kind of old school but it's really cute when you put your hair up and you let a few pieces come down. It's nice."
Selena also revealed how when she was younger she used to share her beauty products with her grandmother.
She added: "I actually grew up with my grandmother and my mom and we were all in the same house with one bathroom. When I grew up we had the kind of situation where we were very close when it came to beauty products or even just spending time together."
Follow Emirates 24|7 on Google News.