Sonakshi admits receiving tips from Salman Khan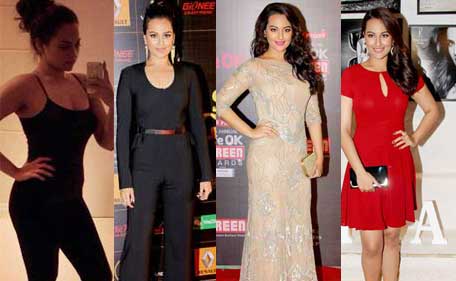 Sonakshi Sinha has been on the canvas a lot of late. Quiz her on whether she aspires to be a painter and she says. "Yes, I have been sketching a lot of late. But I do not paint at all. I am very fond of art for quite some time," she admits.
And that's one reason why the Sinha household seems to have a lot of paintings. "Recently we got a very special painting home which was painted by my father's cousin. It is a very beautiful charcoal painting of one of dad's old films. As for mother, she loves collecting paintings of Lord Ganesh and stocks them for herself," Sona says.
That brings us to her friend and Dabangg co star Salman Khan who is also a painter. Any tips received or paintings presented from him?
"Salman has not presented me anything, but he did teach me a bit of charcoal painting and how to do it. I have lost practice now because I have been too busy. Bu then he did teach me a few tips and tricks," says the actress.
But then someone else seems to have taught her tricks of the trade on how to lose weight as Sona has started looking slimmer fitter and like those million bucks that she charges for her movies.
"Ha, ha, there is no magic in it. Only hard work," laughs the actress, the way she did relentlessly on Karan's show with co star Shahid Kapoor.
"I went on the show only to laugh. Shahid and Karan had such a funny conversation that I was enjoying myself and ended up only laughing. It was a lot fun," says the retro faced Sonakshi, who is looking forward to play a classic beauty. "I would love to portray an actress like Madhubala or Meena Kumari or somebody who has had an illustrious career," she says.
Follow Emirates 24|7 on Google News.