There was no Dubai wedding: Celina Jaitley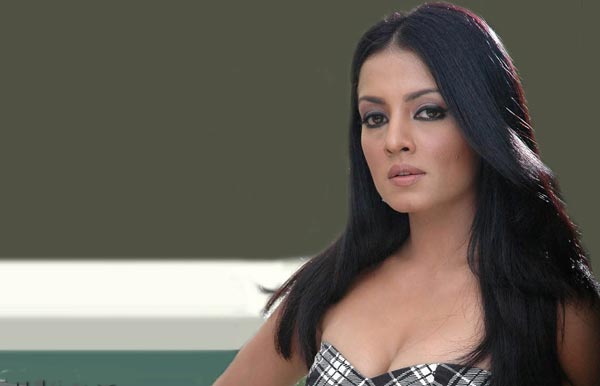 Celina Jaitley has denied there was any secret wedding to Dubai-based hotelier Peter Haag here in the UAE.
According to quotes published by Indian tabloid Mid-Day, the light-eyed actress said, "I have known Peter for the last couple of years. We met through my family and exchanged numbers but we started dating each other 10 months ago. I was superstitious about my relationship and that's why I chose not to talk about it."
She adds, "Except our families, nobody knew we were seeing each other. Yes we are in a committed relationship but we wanted to keep it under wraps as it's personal and everything in my life is not up for display."
Celina admits that Peter and she had a proper engagement ceremony at her house in Versova, Mumbai recently, in the presence of her parents, her best friend from Kolkata and her maternal uncle.
The actress reveals that when stories of her marriage came out, all hell broke loose. Celina says, "My grandmother was shocked as we hadn't told anyone about the engagement, except our parents.
She further clarifies, "I am not married to Peter. But Peter and I do plan to get married one day."

Earlier Story:
Celina Jaitley is reported to have got married in a secret ceremony to a Dubai-based hotelier.
'Times of India' claims the wedding took place about six weeks ago in Dubai.
However, her official spokesperson deflected all questions on her wedding.
The 29-year-old celebrity had been dating Peter Haag for a year now and seems to have finally taken the plunge, a source close to the actress said.
A close friend of Celina, told Mumbai Mirror: "I will not be surprised if she has settled down with Peter in Dubai. If they solemnised their relationship, it must have happened there. Celina is hardly seen in Mumbai these days."
Another friend of Celina said: "Like most girls with an army background, Celina loves men who are prim and diplomatic. Also, she loves Dubai. Since the past three years, she has made a lot of money by doing shows in Dubai."
Celina and Peter met in Dubai during one of her shows. Sparks flew instantly. They exchanged numbers, and the rest as they say, is history.
Celina's career in B-town never took off after Feroz Khan launched her opposite his son Fardeen. Till date, she has nothing substantial in her kitty except Aneez Bazmee's multi-starrer 'Thank You'.
Follow Emirates 24|7 on Google News.