UK royals, Joey the horse share Spielberg gala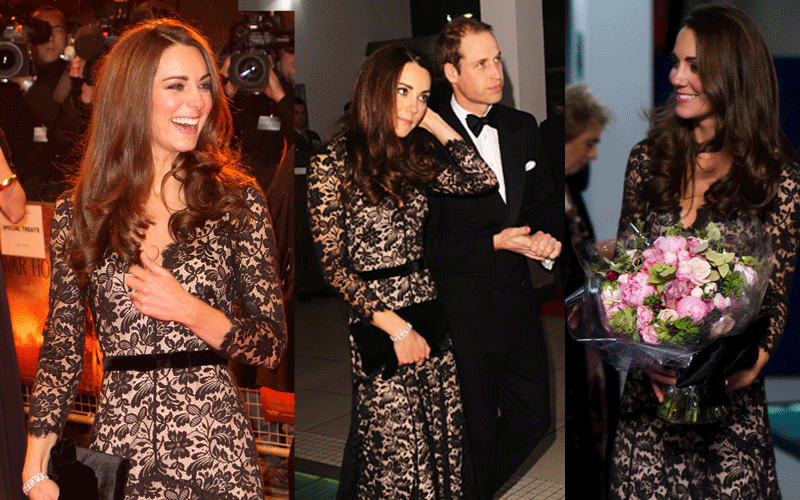 Britain's Prince William and the Duchess of Cambridge shared the red carpet late on Sunday with Hollywood royalty and a horse called Joey who appeared in Steven Spielberg's latest movie "War Horse".
The film, based on a novel by Michael Morpurgo which was turned into a hit West End and Broadway stage show featuring puppet horses, has opened in U.S. theatres already and reaches British cinemas on Friday.
Spielberg said he had been inspired to take on the World War One drama both by the book and the play.
"What attracted me to it beyond my admiration for the puppeteering was simply the amazing story that Michael Morpurgo first told in his 1982 children's book," he told Reuters.
Jeremy Irvine, the British newcomer who stars in War Horse, said he was overwhelmed to have found success so suddenly.
"I wasn't getting any work so suddenly just to have a job, let alone have lines, let alone be in a film with Steven Spielberg, is kind of more than I can really take in and I still haven't really taken it in," said the 21-year-old.
"I'm still trying to take in how on earth I could have fooled them to let me be in this movie."
The highlights of the red carpet premiere in London's Leicester Square were Joey the horse and the Duchess of Cambridge, formerly Kate Middleton, who celebrates her 30th birthday on Monday.
Kate and William, A-list celebrities whose every appearance is followed by the world's media, added a touch of glamour to the event held in aid of the Foundation of Prince William and Prince Harry, of which the duchess is a patron.
She wore a floor-length black lace dress designed by Alice Temperley, while William was in a double-breasted dinner jacket and black tie.
Before meeting the couple, Spielberg was asked whether he had rehearsed his royal etiquette.
"I don't know," he replied. "Something about tonight has to be spontaneous which means if I make a faux pas it will be an honest one."
About 600 British military personnel and their families also attended the premiere.
Reviews for the film about a boy and his horse separated by war have been generally positive, with critics praising its emotive power and predicting plenty of tears among audiences.
Follow Emirates 24|7 on Google News.