Update: Rahat Fateh Ali Khan to pay Rs1.5m fine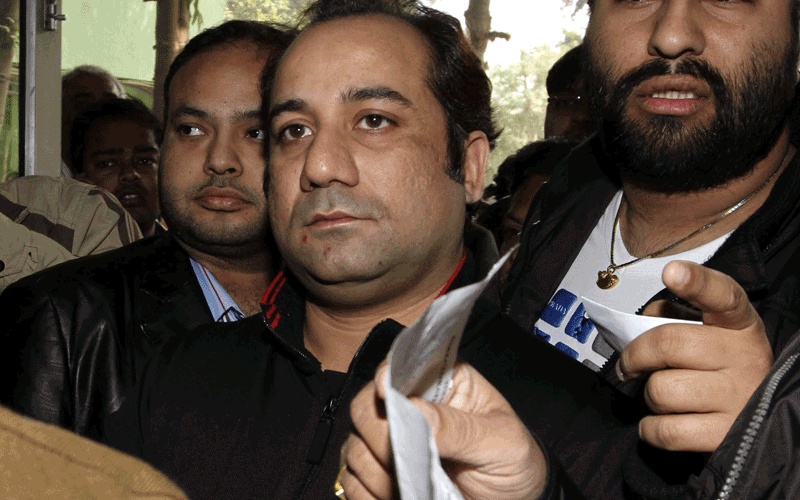 News has just filtered in from India that well-known Pakistani singer, Rahat Fateh Ali Khan, has been fined Rs1.5 million in currency violations after he and his entourage were allegedly caught with $142,000 in undeclared cash at New Delhi's airport, reports said. His manager, Maroof Ali, has also been fined the same amount by India.
Khan, a nephew of late Pakistani singing great Nusrat Fateh Ali Khan, and his group were boarding a plane to Lahore via Dubai last Sunday when authorities alleged they found the $142,000 cash in their bags.
Thirty-seven-year-old Khan is accused of carrying undeclared foreign currency in violation of India's Foreign Exchange Management Act and customs rules, the Press Trust of India and other media reported.
The singer was stopped at the airport and his passport confiscated after performing a string of concerts in India.
According to Indian customs rules, visitors are allowed to carry only $5,000 in cash in and out of the country.
Central Board of Excise and Customs chairman S Dutt Majumdar said the cash had allegedly been found divided among the musical troupe.
Khan, a frequent visitor to India, is rated as one of the top "playback" singers in Bollywood, the country's prolific Hindi-language film industry, performing songs to which actors lip-synch the words.
He has several hit songs to his credit and won India's Filmfare Award for Best Male Playback Singer this year.
A spokesman for the Pakistan High Commission (embassy) in New Delhi said he was not immediately aware of the charges.
But the Pakistani foreign ministry said in Islamabad earlier in the week it was "closely monitoring the situation".
The charges were laid just over a week after nuclear rivals India and Pakistan agreed to resume peace talks suspended more than two years ago after Islamist gunmen killed 166 people in Mumbai.
Authorities could impose "heavy penalties" on Khan and his manager, the Press Trust of India said, quoting unidentified official sources.
It was not immediately known what penalties the pair could face.
Khan's agent Yusuf Salahuddin said the singer was perhaps unaware of India's stringent foreign currency laws.
"He was in India for 10 days and did about seven concerts all across the country and this must have been some of the money which possibly was given to him at the airport," he told Times Now TV station earlier this week.
Follow Emirates 24|7 on Google News.