'Usual Suspects' star Pete Postlethwaite dies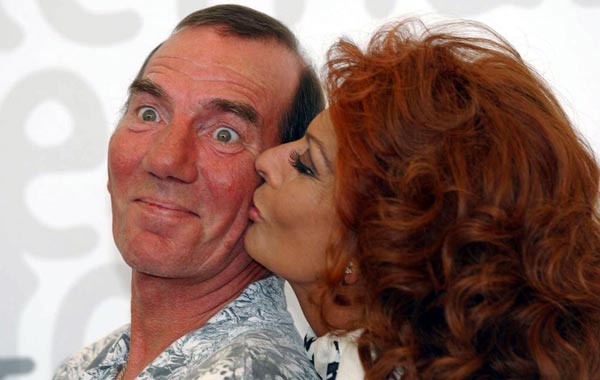 Pete Postlethwaite, the Oscar-nominated British actor, has died, a spokesman said on Monday. He was 64. He died in hospital in Shropshire, western England, on Sunday after suffering from cancer.
"He had been unwell off and on for around two years and not worked as frequently as normal during the past year because of the cancer and its side effects,'' the spokesman said.
Postlethwaite had been described by director Steven Spielberg as ``probably the best actor in the world today.'' The two worked together on "The Lost World: Jurassic Park'' and "Amistad.''
He was nominated for an Oscar for his role in "In the Name of the Father,'' the 1993 film about the wrongful convictions of the so-called Guildford Four for an Irish Republican Army bombing.
Said Daniel Daniel Day-Lewis, who played Postlethwaite's son in that film, and also co-starred with him in "The Last of the Mohicans,'' "Pos was the one. As students, it was him we went to see on stage time and time again. It was him we wanted to be like; wild and true; lion hearted; unselfconscious, irreverent.''
His other notable film credits included "Brassed Off,'' "The Usual Suspects'' and the 2010 hits "Inception'' and "The Town.'' Ben Affleck, the star and director of the latter film, described Postlethwaite as "a wonderful actor and an extraordinary man.''
Postlethwaite was well known for his political activism, appearing as front man in the climate change film "The Age of Stupid'' and arriving at the 2009 London premiere on a bicycle.
Postlethwaite is survived by his wife Jacqui and two children Will, 21, and daughter Lily, 14.
Follow Emirates 24|7 on Google News.