Why Salman Khan does not want to work with SRK's friend Juhi Chawla...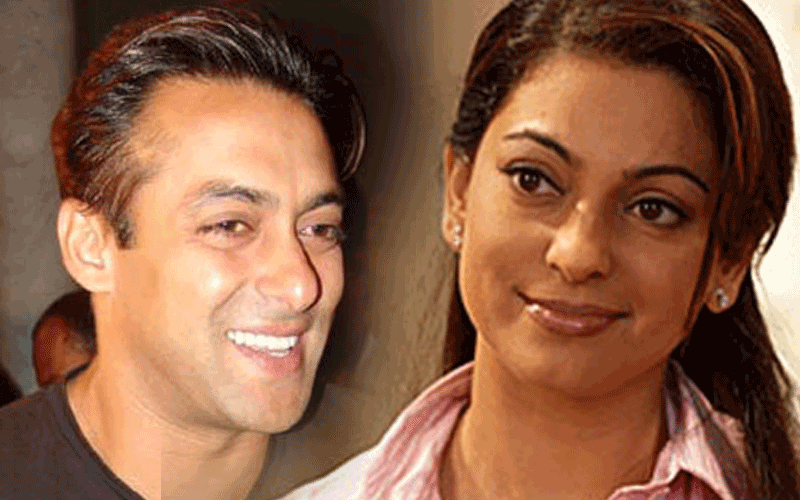 Rishi Kapoor recently heard a script and was bowled over by the contents of the movie. So much so, that he felt that one of the characters in the film suited one of his old co stars – Juhi Chawla.
Juhi and Rishi Kapoor have acted in films like Bol Radha Bol, Karobaar, Do Bhai, Daraaar, Ghar Ki Izzat, Izzat Ki Roti, Saajan Ka Ghar and Chadni earlier and once Rishi Kapoor heard the character, he knew that the role had to go to Juhi.
He immediately called her up and asked her to consider the project. "I did have a small conversation with Chintuji (Rishi) recently when he rang me up insisted me to listen to a script that he felt was apt for me to work in. He may also be doing the film and at the moment the script is under consideration and hence it will not be fair for me to reveal anything about the film or whether I am doing it," says the actress.
Interestingly Juhi has worked with the top stars in the industry including Rishi during his time and then with Shah Rukh Khan and Aamir Khan as well. But then we have never been able to see her working with Salman Khan. Any reason? "I think the best person who can answer this question is Salman Khan himself. In our movie industry, the heroes recommend the heroines. So he should be able to give an answer," says the actress.
Set aside Salman Khan, Juhi Chawla has managed to do a film with Hollywood director Steven Spielberg. "He has produced the film alongside Oprah Winfrey. I got to play the wife of Om Puri in the movie which has been directed by Lasse Hallstorm. My role is a cameo of sorts in the film. The movie begins in India and carries on to France," says Juhi about the film called Hundred Foot journey which releases this August.
Juhi however did manage to do a film with Madhuri Dixit now despite being old rivals. "Had the film Gulab Gang been offered to me long back, I would have avoided the film as to why I need to do a film like that. When you are young, you are brash, arrogant and conceited. As you grow older, life looks simpler," says the actress.
Follow Emirates 24|7 on Google News.