'Furious 8' leaves competition in the dust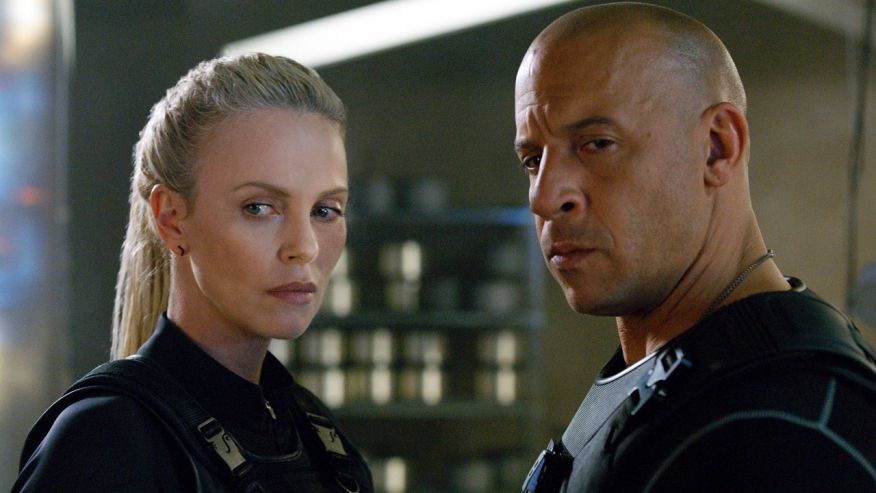 Universal's "The Fate of the Furious" topped the North American box office for a second weekend, industry data showed Monday, taking $38.4 million as it closed in on $1 billion worldwide.
The eighth installment in the high-octane series starring Vin Diesel and Dwayne "The Rock" Johnson shattered records on its opening weekend with global revenues of more than $500 million, and that figure has since surged to $908.3 million.
Domestically, the movie is lagging behind "Furious 7," which took $250 million over its first two weekends, but with strong performances in foreign markets it is still expected to cross the $1 billion worldwide benchmark later this week.
Directed by F. Gary Gray of "Straight Outta Compton" fame, "Furious 8," also featuring Charlize Theron, Tyrese Gibson and hip-hop star Ludacris, follows Diesel's Dom Toretto, who is coerced into joining forces with a cyber-terrorist played by Theron.
It was a disappointing week for the five new country-wide releases - "Born in China," "Unforgettable," "The Promise," "Phoenix Forgotten" and "Free Fire" - none of which made it into the top five or managed to cross the $5 million mark.
Second place went to a film in its fourth week - DreamWorks animation "The Boss Baby" which took in $12.7 million, according to industry data tracker Exhibitor Relations.
Fox's tale of rivalry between infants and puppies - featuring Alec Baldwin as the voice of the tie-wearing chief baby - has earned a total of $137 million.
Disney's third-placed "Beauty and the Beast," starring Emma Watson and Dan Stevens, continued to draw viewers, earning $9.7 million in its sixth week for a total of $471 million domestically and $1.1 billion worldwide.
In fourth, Warner Bros. comedy "Going in Style," starring Morgan Freeman, Alan Arkin and Michael Caine as aging bank robbers, made $4.91 million, swapping places with "Smurfs: The Lost Village," which took $30,000 less.
The Sony animation has amassed a disappointing $33.4 million total in three weeks following an opening described by the Hollywood Reporter as "one of the worst starts in recent memory for an animated offering from a major Hollywood studio."
Rounding out the top 10 were:
"Born in China" ($4.790 million)
"Unforgettable" ($4.785 million)
"Gifted" ($4.6 million)
"The Promise" ($4.1 million)
"The Lost City of Z" ($2.1 million)
Follow Emirates 24|7 on Google News.