George and Amal Clooney expecting boy and girl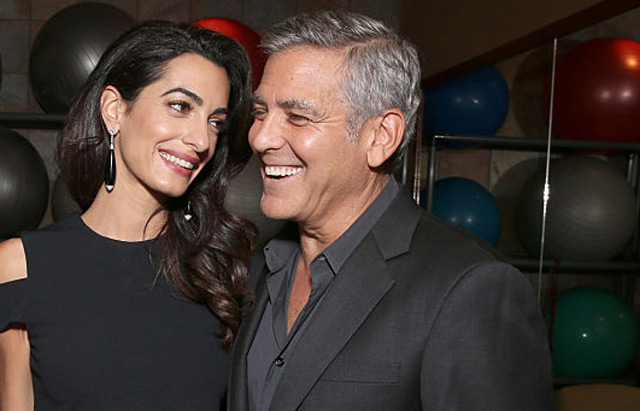 George Clooney's mother Nina has confirmed he and wife Amal Clooney are expecting a baby boy and girl in June.
Nina Clooney has revealed the couple, who confirmed through friends last week that they are set to welcome twins in June, are having "one of each."
Speaking to Vogue magazine, she said: "It will be one of each! Yes, a boy and a girl. That's what I've been told."
The fraternal twins will be the famous couple's first children, and Nina and her husband, Nick Clooney, who are already grandparents to the actor's sister Adelia Zeidler's son and daughter, "are extremely excited."
She said: "How marvelous! My husband and I are extremely excited."
Nina previously admitted she thinks her 55-year-old son will be "a great dad" and revealed he and British human rights lawyer Amal, 39, personally came to visit her and Nick in order to deliver the happy news of her pregnancy.
She shared: "We were with them and they told us together. We were all together, and it was lovely. It was just a personal moment."
Whilst he is looking forward to expanding his family, a source previously revealed the 'Monuments Men' star is a little anxious about the whole thing.
The insider said: "George is excited but nervous. He is excited about the kids, but also has the normal amount of nerves that come with being parents ...
"Amal strikes me as someone who'll be a fantastic mother. Intelligent, loving, funny, smart, nurturing. She doesn't seem someone who will let kids get away with being Hollywood children."
Follow Emirates 24|7 on Google News.