George Clooney drunk: What happened next?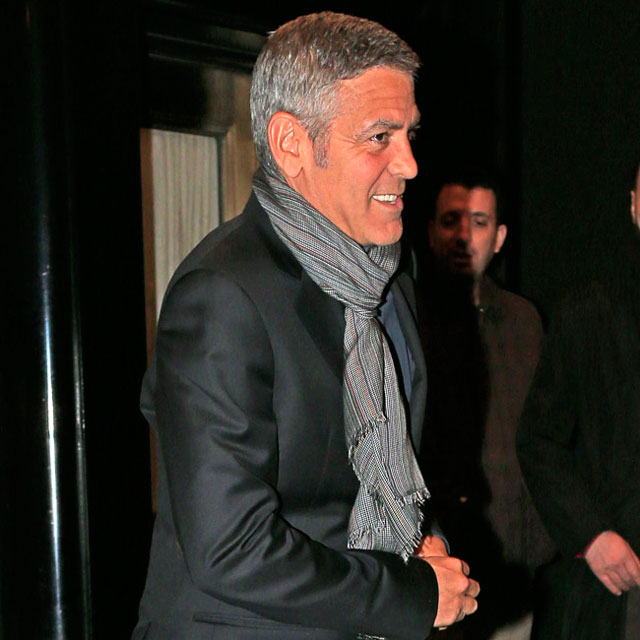 George Clooney thought it would be a good idea to audition to play a drunk while intoxicated - but his plan didn't work.
The 54-year-old actor has admitted he guzzled down a bottle of booze before he tried out for an alcoholic part in the 1992 movie 'Dracula' but his slurring of words and stumbles didn't work in his favour as director Francis Ford Coppola refused him and reported back to his agent.
He explained: "I remember I was very bad at auditioning. I went to audition for Francis Ford Coppola to play a drunk in 'Dracula'.
"I thought it would be a good idea if I were to get drunk for the audition to get the part. Afterwards, Coppola phoned by agent and told him, 'Hey, Clooney was drunk!' So that didn't work out."
Over his 30-year career, the handsome star has had his fair share of embarrassing mishaps and he has admitted one of those was recently when he shot his new movie 'Hail, Caesar!' whereby he had to slip into a pair of sandals and a swanky skirt.
He said: "I loved wearing the skirt and the sandals, especially. The only problem is that they give you a really bad tan line because of all the straps. There were a few times during dress rehearsals where I thought, this is the end of your career."
And that wasn't the only time he thought his career was in jeopardy as he also thought he was heading for the end when he slipped on his black mask and hooked on his cape to star as Batman in 'Batman & Robin' in 1997.
He told Britain's OK! magazine: "Batman was the other time. I nearly killed the whole franchise. But at least I'm supposed to look funny in the outfit playing a character of limited intelligence."
Follow Emirates 24|7 on Google News.