George Clooney is dream date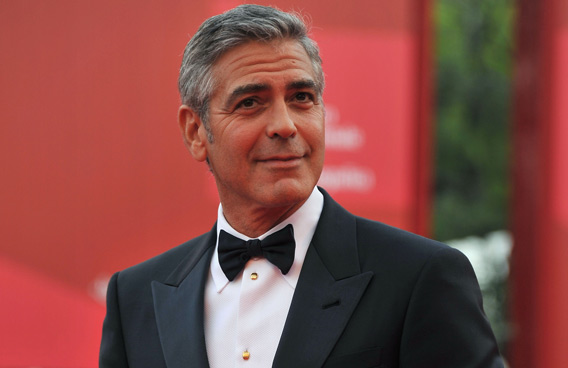 George Clooney is Stacey Keibler's "dream date".

The Hollywood heartthrob picked up the Best Actor Award from the National Board of Review for his role in 'The Descendants' on Tuesday and his 32-year-old girlfriend was delighted to be by his side as they walked the red carpet at Cipriani 42nd Street in New York.

The former WWE Diva said: "I have the best date in the whole world."

One reason why George, 50, is such a good date is that he helped the ex-grappler with her dress.

He said: "I did the zipping part. Which does require some skill."

While George joked he took "hours" to get ready because he had to "glue on" his hair, Stacy insisted he always looks fantastic.

She told People: "He always looks good. No matter what he wears."

The model-and-actress is a big fan of her boyfriend's work and has seen his latest movie, 'The Descendants', several times already.

She admitted: "I think I've seen it four times. I really love that scene where George is running down the hill. I think it's hilarious, because he doesn't run anything like that."

While the blonde beauty was heaping praise on George, one of his co-stars in the movie was gushing about Stacey, describing her as a "superwoman".

Shailene Woodley said: "Stacey is a superwoman. She's super passionate and philanthropic. She's just a happy person, a happy individual ... and so is he."
Follow Emirates 24|7 on Google News.