George Clooney says students make him proud to be American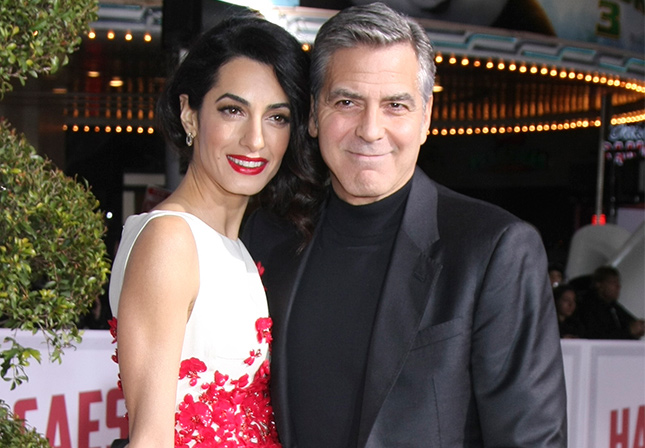 Hollywood star George Clooney has claimed that the Florida school students who are campaigning for stricter gun laws make him feel "proud" to be an American.
The 56-year-old actor has penned an open letter to the students of Stoneman Douglas High School, who have tried to raise awareness of gun violence since a mass shooting at their school earlier this year left 17 people dead.
He wrote: "Congratulations on the incredible work you and all of your fellow students are doing to make the country a safer place."
The Hollywood star subsequently confirmed that he and his wife, barrister Amal Clooney, will attend the march being held in Washington DC this weekend.
George continued: "We both feel very strongly that this is your march. Your moment. Young people are taking it to the adults and that has been your most effective tool.
"The fact that no adults will speak on the stage in D.C. is a powerful message to the world that if we can't do something about gun violence then you will."
George added that the efforts of the students made him proud to be an American.
He said: "Amal and I stand behind you, in support of you, in gratitude to you. You make me proud of my country again."
In February, Amal praised the Parkland students at the 2018 Watermark Conference for Women in San Jose, California.
The 40-year-old legal expert revealed that the couple had donated $500,000 to March For Our Lives in the names of their nine-month-old twins, Ella and Alexander.
She said: "George and I, actually not even through the foundation, just personally, wanted to make this contribution and to say, 'We will be there with our family,' because, you know, my children are very likely to go to school here. I know their lives literally depend on it."
Follow Emirates 24|7 on Google News.