George Clooney was thrown 20ft in the air during crash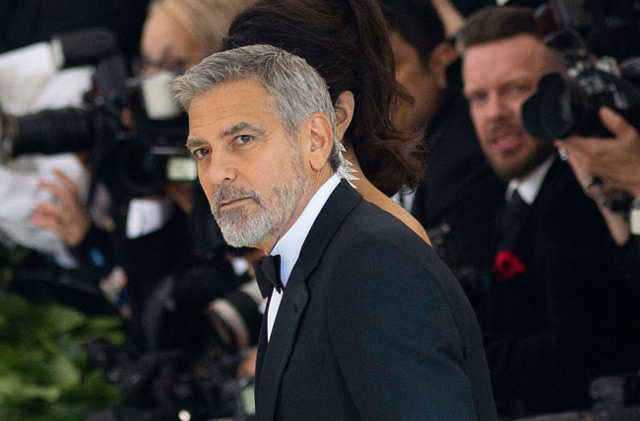 George Clooney was launched 20 foot into the air after his motor scooter smashed into a car at 60mph in Italy earlier this week.
The 'Monuments Men' star - who is currently shooting his new movie 'Catch-22' on the island - was discharged from hospital a few days ago with minor injuries following a nasty collision with another vehicle, but it's believed the smash could've had a different ending as the 57-year-old actor was catapulted into the air and the impact of his helmet falling off his head actually led to the car's windscreen shattering.
A source told TMZ: "George was doing 60 MPH when a car suddenly pulled in front of him. Clooney was thrown from his bike and his helmet struck the car's windshield, causing it to shatter. The force of the impact actually broke his helmet. George was hurled 20 feet in the air ... he was actually propelled over the car he hit."
Despite the extent of the crash, George was rushed to hospital by ambulance and was later released with non-life threatening injuries and told to recuperate at home.
He's now being looked after by his wife Amal Clooney, whom he married in 2014 and has has one-year-old twins Alexander and Ella with, at their Italian home.
The actor previously admitted he was "taken" by Amal the moment they met.
Speaking about his first impressions, he said recently: "Of course she was beautiful. But I also thought she was fascinating, and I thought she was brilliant. Her life was incredibly exciting - the clients she was taking on and the superhuman work that she was doing. I was taken with her from the moment I saw her.
"It felt like the most natural thing in the world. Before that experience, I always hoped there could be love that was overwhelming and didn't require any weighing or decision-making ... [Love is the] one thing in life that I think is the biggest determinant of happiness, and it's the thing you have the least control over."
Follow Emirates 24|7 on Google News.