Gigi Hadid feels protective towards her sister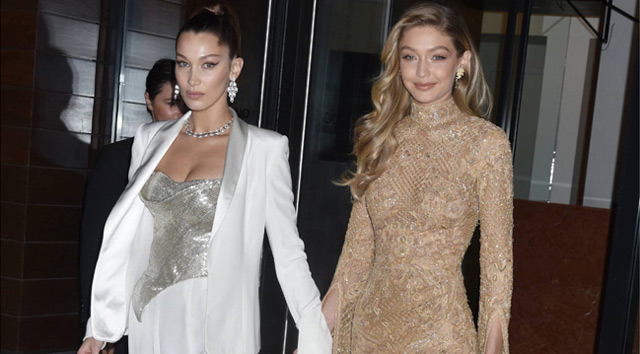 American beauty Gigi Hadid has revealed that her sister Bella is "one of the only people I'll get aggressive for".
The 22-year-old model is 18 months older than the brunette beauty, who has followed her sister into the modelling business, and Gigi has revealed how protective she feels towards her sibling.
She shared: "She's one of the only people I'll get aggressive for. She makes me so proud. I would do anything for her."
Gigi is currently dating former One Direction singer Zayn Malik, and the blonde beauty has admitted she finds it hard to strike a healthy balance with her relationship-related activity on social media.
She told Vogue magazine: "I post what I think would be normal to post of your boyfriend, the comments are: 'It's extra, it's fake.'
"But if I don't do it enough then it's: 'Oh they're fake, they're not really together.' I try to do what feels real to me, and do it with integrity."
Meanwhile, Bella has previously said that her sister is her "best friend".
The brunette beauty - who is now one of the world's most recognisable models - admitted to relying on her sibling for guidance with her own career.
Bella, 21, explained: "Gigi is my best friend and I love her to death. She's been through everything I'm going through now because she's been in the business longer.
"If I'm sad I'll call her and she always makes me happy again. She's the best, I love her."
Follow Emirates 24|7 on Google News.