Global Fusion Concert: Emirati woman enthralls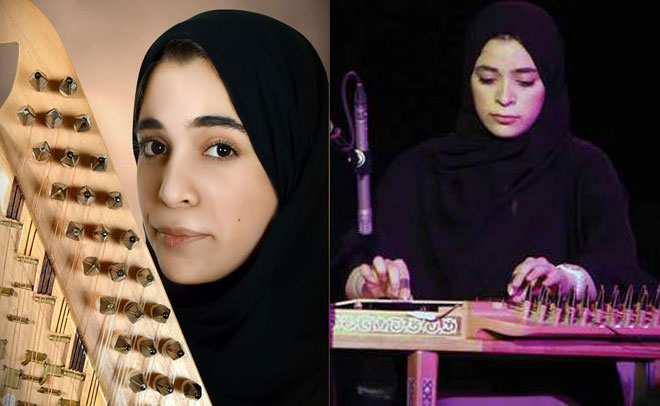 An Emirati musician enthralled the audience with her performance on the zither at the 12th Global Fusion Concert in Dubai this week.
Taif Ali Obaid was among several musicians who enchanted the guests at the prestigious event, which was held in Jumeirah Beach Hotel on Saturday.

(Pic: Emarat Alyoum)
13-year-old Kanoon player (zither) is from Fujairah and daughter of Emirati Oud player Ali Obaid.
India's Hindustani musician and vocalist Rahul Sharma, one of the best known classical musicians in the world, led the concert with a stunning performance on his famous Santoor instrument.

(Pic: Fujairah News)
Other players at the concern included Buddy Wells, a South African saxophonist and British percussionist Pete Lockett.
Established in 2005 by Alpen Capital, the festival had also been hosted in other Gulf countries including Qatar and Oman.
"We are very pleased to host this year's Global Fusion concert, which has become one of the most important cultural events in the emirate," Alpen Capital Chairman Rohit Walia said, quoted by Emarat Alyoum daily.
Banking firm Alpen Capital organises this annual world music show
Follow Emirates 24|7 on Google News.