Gulf Film Fest offers over Dh350K in prize money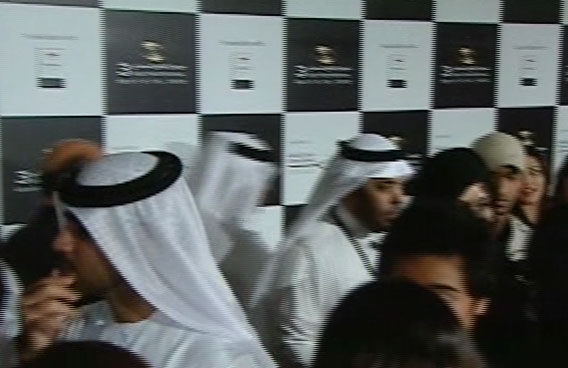 Over Dh350,000 in prize money is up for grabs at the fourth edition of the Gulf Film Festival, which runs from April 14 until 20 in Dubai.
The cinematic weeklong fare celebrates films emerging from the region, highlighting the growing talent and encouraging them though financial backing and providing a platform for wider exposure.
So popular has this festival become, that GFF this year has extended its deadline for submissions to Match 10, mainly to incorporate more films and up the competitive spirit.
Held under the patronage of Sheikh Majid bin Mohammed Bin Rashid Al Maktoum, Chairman of the Dubai Culture & Arts Authority (Dubai Culture), this year will also see the introduction of an in-competition section for short films from around the world.
Masoud Amralla Al Ali, Festival Director, said: "The GFF celebrates cinematic excellence in the region, offering a solid platform for talent to highlight their competencies. This year, complementing our credo of promoting regional filmmaking, we are also opening doors to showcase international shorts for the first time in the region, which will serve as an interactive experience for participants."
He added: "Short films are a compelling art form that capture the dynamism of cinema within a short span of time. By inviting international talent to GFF, we want to highlight the diverse approaches in short filmmaking across the world."

Competitive spirit
The 2011 Festival features two key competitions: The Gulf Competition, for films by Gulf filmmakers and students, or filmmakers of other nationalities with films that showcase the region; and the inaugural International Competition for Short Films open to films and filmmakers from around the world.
Entries in the Gulf Competition are invited in three categories: features, shorts and documentaries. Students can compete in short films and documentaries only, while international films compete in short films only.
In the features category, a first prize of Dh50,000 will be awarded, followed by Dh35,000 for second place.
In the documentary category, first prize is Dh25,000, second earns Dh20,000, and third place is awarded Dh15,000.
A special jury prize of Dh20,000 goes to either the winning feature film or documentary. Another special prize of Dh20,000 will also awarded to the winning short film in the Gulf Competition.
Additionally, the best short film will receive Dh25,000, the runner up gets Dh20,000, third wins Dh15,000, and the best script also receives Dh15,000.
In the documentary films category of the Student Competition, first, second and third place are awarded Dh20,000, Dh15,000, and Dh10,000 respectively.
There are also three prize categories in the short films section for students, with the same allocation of prize money. A special jury prize of Dh15,000 goes to the best documentary or short.
In the inaugural international competition for short films, first, second, and third place are awarded Dh25,000, Dh20,000, and Dh15,000 respectively.
All films submitted must be produced after January 1, 2010. Feature films must be a work of fiction that equals or exceeds 60 minutes in length. Documentary films must be a work of non-fiction, regardless of the duration. Short films must be a work of fiction that does not exceed 59 minutes in length.
Follow Emirates 24|7 on Google News.