Hailey Baldwin uses a face cream made from blood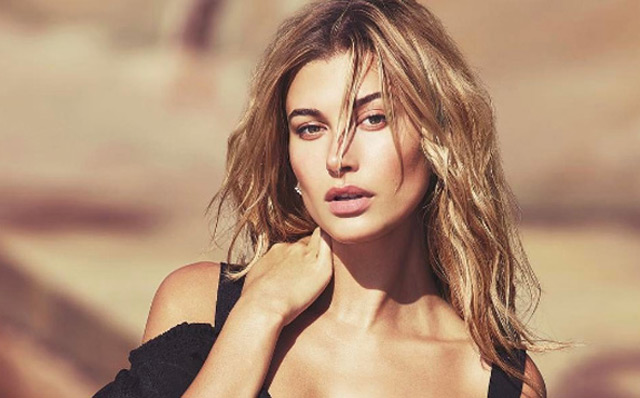 Hailey Baldwin uses a face cream made from her own blood, although she has acknowledged the product is "pretty peculiar".
The 20-year-old model visited a dermatologist, who took blood from her own arm and had it filtered through a special machine, before adding it to a custom product, and she has admitted the idea of the lotion is "pretty peculiar".
She said: "I use a lotion from one dermatologist, who came and took blood from my arm.
"It was spun in this machine that separated the blood cells, then they created a cream just for me. I feel like that is pretty peculiar."
The blonde beauty tries to take good care of her skin and admitted she "freaks out" if she ever gets a spot, although she has claimed it doesn't "usually" happen.
Asked what she'd do if she woke up with a spot the day before a show, she said: "I'm so psycho about my skin. First, I'd freak out, like, 'Did that really happen?'
"I take good care of my skin, so it doesn't usually happen.
"I have medicines from dermatologists I can use, but you have to be patient."
When she isn't working, Hailey much prefers to go bare-faced and feels she is at her most beautiful when she doesn't wear any make-up.
She said: "I prefer going natural. I actually think I'm prettier with less make-up.
"[I feel most beautiful] when I'm fresh off a vacation in the summer, when I've worn no make-up every single day, in salt water, and just not trying at all."
However, Hailey has had her fair share of beauty disasters in the past.
She admitted to Look magazine: "Blue eyeshadow and no eyebrows. What was I thinking? I plucked them like crazy when I was younger but they grew back, thank god."
Follow Emirates 24|7 on Google News.