Halle Berry has doubts about playing Aretha Franklin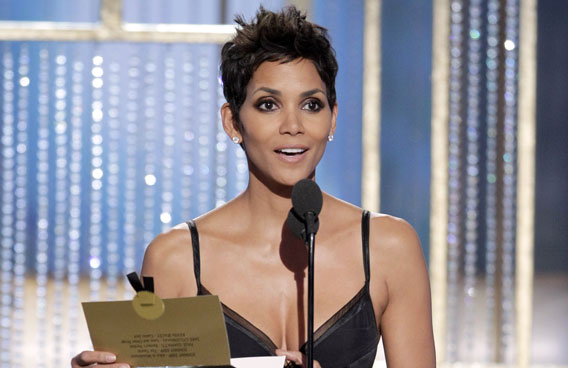 Hollywood star Halle Berry doubts she is the best actress to portray Aretha Franklin in an upcoming biopic, despite being personally chosen by the legendary singer.
The ''Monster''s Ball'' star, who the 68-year-old soul legend recently tipped to portray her on the big screen, insisted she would be the wrong choice for the movie because of her lack of vocal talent.
"I can''t sing! If I could carry a tune, I''d consider it. Someone should tell Aretha that I can''t do her justice," said Berry.
Her reluctance may not please Franklin, who recently said she wanted the 44-year-old actress to portray her in the film based on her 1999 autobiography ''Aretha: From These Roots''.
"Halle Berry is my pick for the older me and a younger actress has yet to be named," she said recently.
Franklin, who is currently recovering from surgery for what is rumoured to be pancreatic cancer, also wants actors Denzel Washington and Terrence Howard on board the project.
Follow Emirates 24|7 on Google News.