Harry Styles wishes he could have helped Zayn Malik deal with eating disorder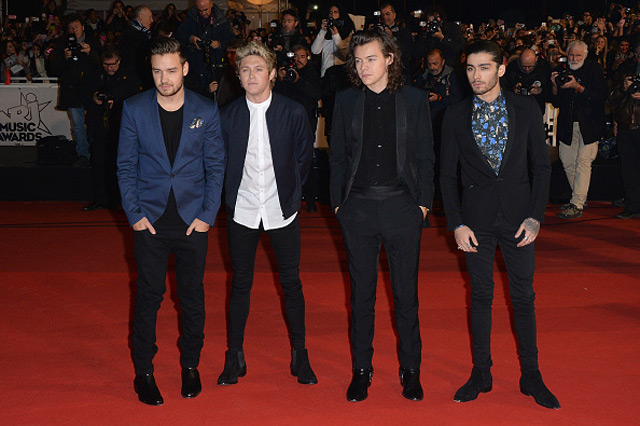 Harry Styles was not aware of Zayn Malik's issues with food when they were in One Direction together.
Zayn, 24, previously admitted he developed an issue with food, which he called a "control thing", during his time in One Direction and former bandmate Harry Styles said he had no idea but would have helped if he had been aware of a problem.
Speaking to The Sunday Times Magazine, he said: "I mean, yes, obviously. If anyone is ever going through anything, you always feel like you should know, so you could have done something. But it's not always how it goes, is it? In the same way that I don't talk about stuff, other people don't always talk about stuff, and maybe that's how they deal with stuff."
Zayn previously explained: "It wasn't specifically an eating disorder. It was a control thing. Every area of my life was so regimented and controlled, it was the one area where I could say, 'No, I'm not eating that.' Once I got over the control, the eating just came back into place, super naturally. Not supernaturally! Just really naturally. I came back to the UK and spent some time with my mum and got some TLC, and she cooked me food and I got back in touch, mentally, with a lot of the things I'd lost."
However, Harry, 23, admitted he and Zayn are no longer close, after Zayn quit the band in 2015.
He said: "Um ... not so much. It's OK. I think we're both happy for each other that we're doing what we want to do and everyone's having a good time."
But Harry and his other bandmates - Louis Tomlinson, Niall Horan and Liam Payne - still try to see each other whenever they can, despite the group being on indefinite hiatus.
He said: "Everyone's working so much at the moment, but I've seen them and we've hung out."
And former boss Simon Cowell has also been in touch, to congratulate Harry on his debut solo album.
He explained: "He said he really liked it and he was very proud of me. It was very friendly...not like past phone calls haven't been friendly, but I didn't get that nervy 'the boss is calling' feel, which was nice."
Follow Emirates 24|7 on Google News.