Heidi Klum hints no more kids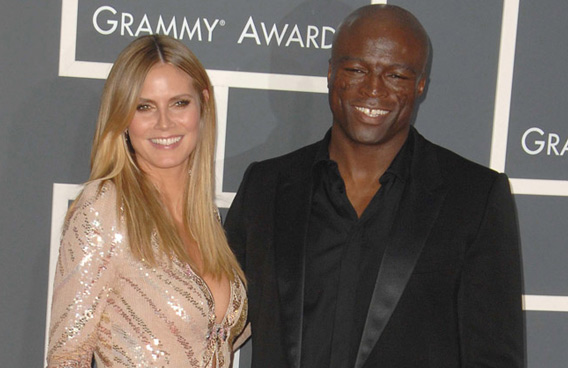 Heidi Klum has hinted she and husband Seal won't be having any more children.
The German supermodel - who raises four kids, Leni, seven, Henry, five, Johan, four, and 20-month-old Lou, with the singer - explained she is happy with her current brood for now.
She said: "I love my family life now the way it is."
The 38-year-old beauty also admitted she has had to learn to be a "morning person" since having children, and has given up on late nights altogether.
She added to People magazine: "You have to be a morning person when you have children. Before you can go out late at night and sleep in a little bit, but when you have kids that get up at 5.30 or 6 o'clock you go to bed earlier!"
Heidi recently revealed she loves performing raunchy pole dances for husband Seal, as she thinks it's important for married couples to have a healthy sex life.
The 'Project Runway' host explained: "There's nothing wrong with a nice garter belt. I'm not saying you have to put up a pole in your bedroom and start swinging off the rafters. But I love that sometimes!"
Follow Emirates 24|7 on Google News.