Hilary Duff has given birth to her first child with boyfriend Matthew Koma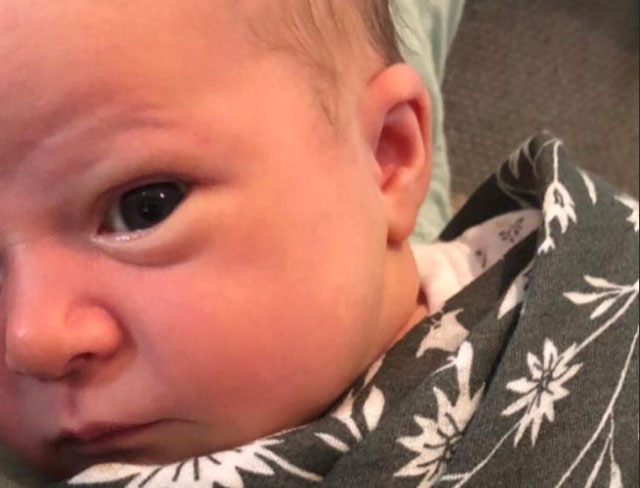 The 'Lizzie McGuire' star welcomed a little girl named Banks Violet Bair into the world at home on October 25, and the 31-year-old actress gushed that their daughter is "absolute magic".
Alongside a professional photograph of the pair gazing with joy at their baby as Hilary cradled the sleeping newborn, she wrote on Instagram: "Banks Violet Bair this little bit has fully stolen our hearts! She joined our world at home on Thursday afternoon and is absolute magic "
Matthew shared the same picture on his profile and said he could not be happier to be "growing" their family, and that he feels like he's on "cloud 10".
He added to his account: "Banks Violet Bair 10.25.18 - We welcome a beautiful daughter, little sister, and best friend for life. Could not possibly be more grateful for our growing family and for the who makes it all possible. Cloud ten. "
Hilary - who also has six-year-old son Luca with ex-husband Mike Comrie - admitted she was desperate to give birth a day before Banks arrived.
She shared: "Yo ... your hotel stay is up little girl."
And she previously took to the social media site to reveal she was trying to induce labour by eating salad.
Hilary wrote: "This salad is supposed to make you go into labor...@caioti_pizza don't let me down."
Whilst Hilary was in a hurry to have her baby, she definitely isn't in "any rush" to marry Matthew.
A source said recently: "They already feel married and don't feel they need a signed document to seal the deal. "They eventually do want to get married and have a ceremony but for now, are focused on their baby girl coming.
"Everyone gets along great and it has been a smooth transition.
"Luca has been overly excited since day one of this pregnancy and is starting to understand more of what is about to come.
"He is very anxious for his baby sister to come and is always talking about her.
"Hilary is so excited to welcome a girl into the family and knows how great of a dad Matthew going to be. "He already calls the baby his 'little princess' and Hilary has fallen in love with him even more during this process."
Follow Emirates 24|7 on Google News.