Hot chick to mother hen: Flabby Aishwarya Rai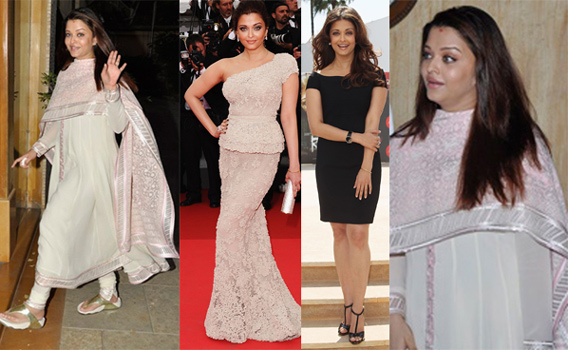 Aishwarya Rai was a darling for the shutterbugs. Media has always been kind to this lady and lauded her for her beauty and perfect slender figure.
Click to see gallery Celebrity mums who snapped back into shape
From being called the most beautiful lady in the world to now being called aunty. All the media ire directed towards Aishwarya Rai as she makes no move to shed her postnatal extra kilos.
The film industry is waiting with bathed breath for Aishwarya's comeback. But her first public appearance with oodles of weight squashed all hopes. Media were taken aback to see the lady in that frame and soon realised that her comeback is not happening anytime soon.
Bollywood momies making a comeback
It is almost three months since Aishwarya Rai gave birth to her daughter, now famously known as Beti B. However, Aishwarya has still not lost weight and got back in shape. Filmmakers approaching the actress for her comeback have now decided to wait till she is presentable.
It's hard on the industry and the media to imagine the most beautiful lady turning out to be a fat lady sitting home and enjoying her life with her new baby.
Ash is happy with her time at home taking care of her baby and doesn't seem to be bothered about the extra flab and bulging waistline.
Soon after pregnancy, when Aishwarya Rai was seen with fit flops, rumours were abuzz that the actress is keen on losing weight soon. However, that doesn't seem to be the case right now.
Meanwhile, Aishwarya slipped from being number two to number ten in the Top 50 Most Desirable Women of 2011 list.
It seems Aishwarya's name associated with the 'Most Beautiful Woman' tag is now working against her.
For a woman who has always been known for her beauty, the media and public are not able to digest the fact that Ash is currently not in great shape.
People need to be little bit more patient and give this beautiful lady time till she gets back in shape to sizzles the silver screen again as the 'Most Beautiful Lady'
Follow Emirates 24|7 on Google News.