Hugh Grant's wife 'kidnapped' in Paris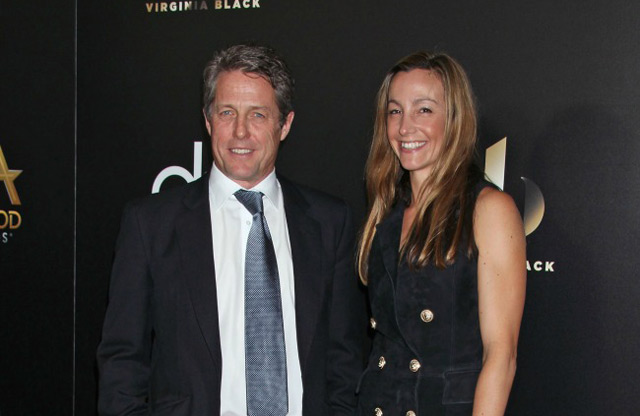 Hugh Grant's has claimed that his wife was kidnapped on their honeymoon.
The 57-year-old actor recently tied the knot with TV producer Anna Eberstein - the mother of three of his five children, John, five, a two-year-old daughter and another baby, who is three months old - but revealed they had a terrifying encounter with a taxi driver in Paris.
Speaking on 'Late Night With Seth Meyers', Hugh revealed the trouble started when the taxi driver's card machine was broken and an ATM they stopped at for cash would not work.
He said: "I panicked and said to my new wife, 'Get out the car'. The taxi driver said, 'What are you doing?'
"I said, 'Your machine doesn't work so we're not paying'. At which point he kidnapped her. He drove off with my wife!
"I always have a fight with a taxi driver in Paris."
He did not elaborate on how the situation was resolved.
Meanwhile, Hugh recently admitted he wishes he had gotten married sooner.
He said: : "It's really nice. I can't pretend it isn't. I should have done it before.
"I'm just lucky. I'm lucky. I've got a great wife. I love her."
Meanwhile, the 'Four Weddings and a Funeral' actor's ex-girlfriend Elizabeth Hurley - who he is still close friends with - recently admitted she thinks fatherhood has changed her pal for the better.
She said: "He's an enchanting dad. Really, really sweet.
"Having these kids has transformed him from a very miserable person into a fairly miserable person. It's improved him. He's gone up the scale."
Hugh also has six-year-old daughter Tabitha and five-year-old son Felix with former partner Tinglan Hong.
Follow Emirates 24|7 on Google News.