Hugh Jackman's 50th birthday celebrations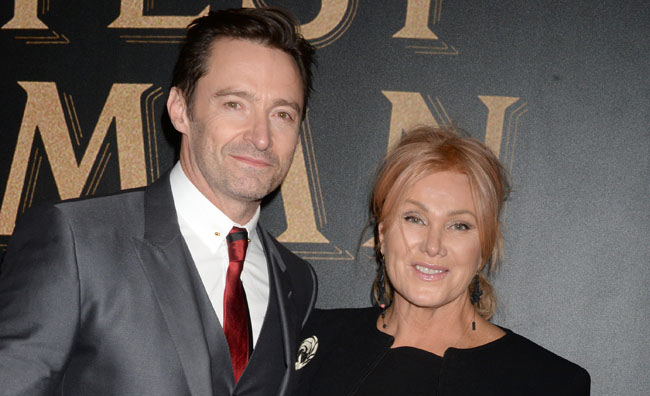 Hugh Jackman admitted his wife Deborra-Lee Furness wants to throw a huge party for this 50th birthday next month, and joked "the entire city of New York" is invited.
The 'Greatest Showman' actor hits the milestone age on October 12, and he admitted if his wife Deborra-lee Furness - whom he married 22 years ago - gets her way, there's going to be a huge party to mark the special occasion.
Speaking to 'Extra', he teased: "If Deb had her way... the entire city of New York would be coming to a party.... So the entire New York City is coming, and if you're watching this and you're not invited, I'm sorry, because everyone else is coming."
However, Australian star Hugh has admitted he would enjoy something much more low key, suggesting a better idea might be an intimate meal with some of his closest family and friends.
He told Who magazine: "I'd probably like a dinner party for 10 - so we're going to meet somewhere in the middle. We'll do something and it's going to be fun. But no speeches. No speeches."
Hugh - who has children Oscar, 18 and Ava, 13, with his wife - also admitted he wasn't too fussed by the idea of lavish gifts, and his favourite ever present was a journal each with his children's names on the front to give to them when they turn 21.
He added: "I am not a very materialistic person, to be honest. I have a journal and that was one of the greatest gifts my wife ever got me.
"When both of my children were born she gave me a journal with their names on it so I've been writing in those for both of them and I'll give each journal to them when they're 21."
Follow Emirates 24|7 on Google News.