Imran Khan talks of female fans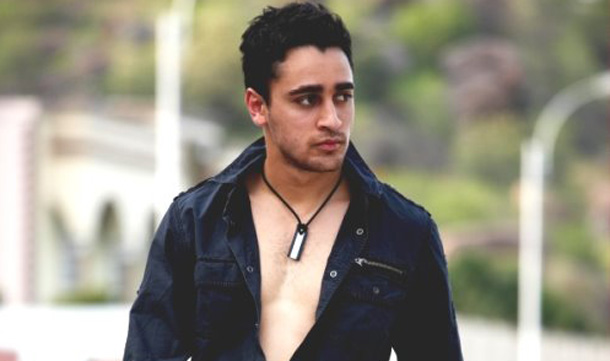 Even if Imran Khan's fans are upset with the actor getting married at the start of his career, Imran believes that marriage does not affect one's admirers. And Imran decided to tie a knot, only after discussing it well with mamu Aamir Khan.

Single men are much liked by girls, but you became a groom right at the start of your career. Do you think it was a hasty decision?

No, I don't believe so. In today's date, in my vision I see that every hit actor of the industry is married and they have the maximum number of female fan following. Everyone has their opinions and thoughts, but I believe that when you come across that special person, the emotion rings a bell in your heart, then you shouldn't make it late. You are saying that I became a groom too early? Whereas the case is that due to my shooting schedules, I had to wait for a whole year to get married. I don't think that after marriage there has been a decrease in list of fans. Even today, wherever I go, females always crowd around me.

Before marriage, did you take any advice from Mamu Aamir?

Mamu does not give me any advice. While talking only, he conveys his thoughts and that's what I really like about him. Believe me, but when I decided to get married, several of my co-stars and people from the industry said 'You are being too quick with your decision. Its hardly an age for it? First create a strong foothold in the industry for yourself and then think about marriage.' And truly, after listening to all of this I had started thinking. I discuss all my problems with Mamu, because I know that he will always think about my good. When I told Mamu about this, so he said do what you feel is good and whatever your heart says. It was all thanks to Mamu's such inspiring words that I decided to tie the knot. I am happy that whatever I did was right.

Being a child artist, after a long gap when Mamu offered you 'Jaane Tu Ya Jaane Na',how did it feel?
After being a child artist in 'Qayamat Se Qayamat Tak' and 'Jo Jeeta Wohi Sikander', on my family's advice I took a break of 13 years to concentrate on my studies. For Mamu's film, I met the movie's director, Abbas Tyrewala. Till then Mamu had no idea that I was trying for the hero's role in his movies. When Abbas sir selected me, I felt that inner happiness that I had got the film because of my own abilities.

Aamir Khan was targeted by all for the bold dialogues and abuses used in 'Delhi Belly'. Do you feel that all of this is important to make the film a hit?

We are probably one of the first filmmakers of Bollywood who advised the audience not to watch 'Delhi Belly', if they prefer to watch family oriented movies. When 'Delhi Belly' was completed, Mamu was very busy and had not even watched the film completely. And when Mamu saw the film for the first time, his first question was, 'What sort of a film have you guys made?' and initially he decided to release the film only in English. And when we all decided to promote the film in a different way, Mamu told us about his planning and that's when we decided to release the film in Hindi too. I feel that if the script and the character demands for bold dialogues and abuses then there is nothing wrong in it. But the film's promotion should make it clear for which class it is being made Tell us about your upcoming projects.

This year there will be no other film of mine. However next year, there will be two releases – 'Ek Main aur Ekk Tu' and 'Seven Days in Paris'.
Dubaiites to lobby for Oscar-
nominated Malayalam movie
London prepares
for Miss World
Follow Emirates 24|7 on Google News.