Iulia Vantur's plans flopped, Romania rejects Salman Khan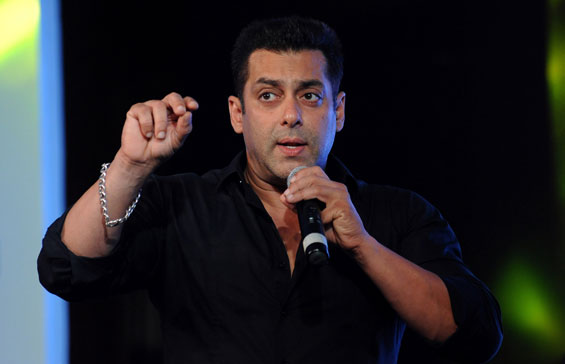 Romanian actress and anchor Iulia Vantur's countrymen have rejected her rumoured boyfriend and Bollywood star Salman Khan.
Khan's Indian box office hit 'Bajrangi Bhaijaan' has come a cropper when released as 'Puterea Credintei' in Romania.
'Bajrangi Bhaijaan' which managed to cross over Rs300 crores in India but earned only $3773 in the first three days in this European county.
The film was only released in 12 screens, but as compared to other overseas nations, the collection is negligible.
It can be recalled that Iulia Vantur had asked Salman to get his film dubbed and release in her country because she wanted her countrymen to know him better.
Salman too had obliged his close friend because he was the producer of the film along with Eros International and had asked his production partners to release the film.
Dubbed version was released in Romania on October 23.
'Bajrangi Bhaijaan' is a story about a little Pakistani girl who by mistake reaches India and Salman helps her to reunite with her family.
The film also starred Kareena Kapoor, Nawazuddin Siddiqui and new find Harshali Malhotra.
Follow Emirates 24|7 on Google News.