Jamie Dornan fear of being murdered by an obsessive Fifty Shades of Grey fan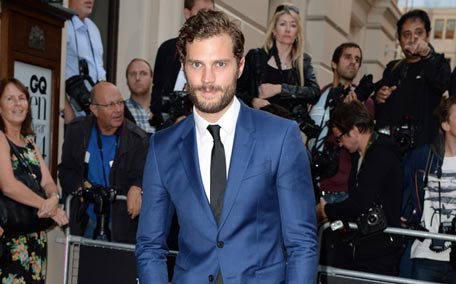 Jamie Dornan has admitted that he fears being murdered by a "mad" fan in a killing similar to The Beatles legend, John Lennon, who was shot by one of his supporters in 1980.

The 'Fifty Shades of Grey' actor - who plays the lead role in the novel's upcoming film adaptation - has admitted that he worries about being killed in a similar way to The Beatles legend, John Lennon, who was shot by one of his supporters in 1980.

He said: "I almost don't want to put this out there into the ether, but I fear I'll get murdered, like John Lennon, by one of those mad fans at the premiere. Because a lot of people are very angry that I'm playing this character.

"And I'm a father now, and a husband. I don't want to die yet."

The 32-year-old actor - who has a daughter with his wife Amelia Warner - admits that he was attracted to the role because he saw similarities between himself and the character.

Talking about his interest of playing the part of Christian Grey, he said: "[It had to do with] an attraction and understanding I have for people that are broken in some way.

"Not that I'm some broken bird, but there's a massive element of me that's fractured from losing my mother so young, and I'm drawn to characters who are wounded."

Jamie also revealed that he avoided the Internet when he the film's casting was announced and admitted that the movie - which also stars Dakota Johnson as Anastasia Steele - was an "easy target" for critics.

He explained to Details magazine: "I think my publicist said, 'Yeah, mostly good.'

"[I'm] very aware of opinion regarding the film, whether it be positive or negative. It is, by its nature, an easy target."
Follow Emirates 24|7 on Google News.