Janet Jackson heading for divorce with Wissam Al Mana?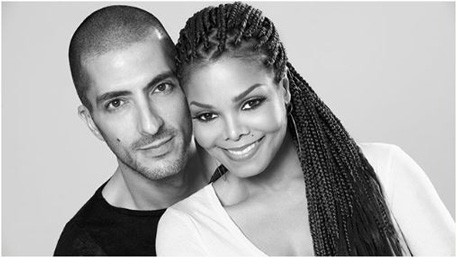 Janet Jackson and her husband Wissam Al Mana are still together, despite media reports that surfaced earlier this week that they are heading for splitsville.
Janet Jackson's relationship with Wissam Al Mana has reportedly "changed" since they got married.
The couple, who tied the knot in 2012, recently sparked speculation they are set to split but a friend close to the singer insisted they are working on their relationship.
The insider told E! News: "All the bliss that Janet experienced pre-marriage with Wissam and in the first couple of months is gone."
But the source added: "From what I was told, she never said divorce. From what I'm told, she's staying with him."
The 'All For You' hitmaker, 47, is thought to still be living with the Arab businessman, 38, whom she first started dating in 2010.
It was recently reported that the pair's marriage had "collapsed" and Janet had confided in her mother, Katherine Jackson, that she was preparing to leave Wissam.
But another source told 'Entertainment Tonight': "The rumours about their marriage are a lie. They are very happy and very much together. In fact, the couple has recently purchased an even larger home in New York."
The couple previously revealed they married in a "quiet, private and beautiful" secret ceremony two years ago.
They added: "Our wedding gifts to one another were contributions to our respective favourite children's charities. We would appreciate that our privacy is respected and that we are allowed this time for celebration and joy. With love, Wissam and Janet."
Follow Emirates 24|7 on Google News.