Janet Jackson welcomes first child at age 50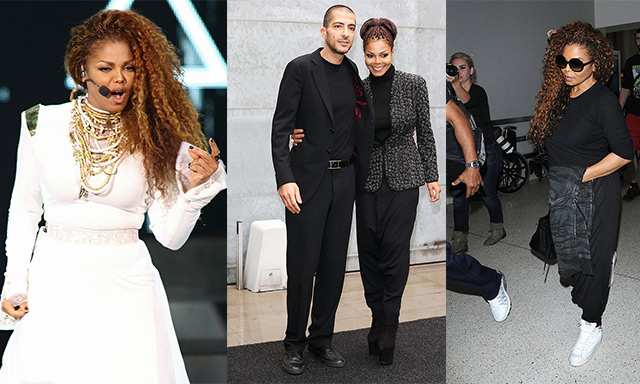 Janet Jackson and her husband Wissam Al Mana has given birth to her first child, a son called Eissa Al Mana.
The 'That's The Way Love Goes' hitmaker and her husband Wissam Al Mana welcomed their son Eissa Al Mana into the world on Tuesday (03.01.16).
Her representative said in a statement: "Janet Jackson and husband Wissam Al Mana are thrilled to welcome their new son Eissa Al Mana into the world. Janet had a stress-free healthy delivery and is resting comfortably."
The 50-year-old star has kept out of the spotlight during her pregnancy but did take to social media in late November to insist she was "doing well".
She shared at the time: "Hey you guys.. It's been awhile.. but I'm still listening.. I feel your love and prayers.. Thank you.. and I'm doing well (sic)"
Janet confirmed her pregnancy in October but had reportedly been plagued with bad morning sickness.
A source shared: "Janet is super excited. She's doing great. Janet feels really strong and is just so excited for the baby to come. She feels like this is one of the best things ever to happen to her. She is doing OK and resting until she is due. She is aware of complications, but as of now doctors say she is OK ...
"Her support system is extremely strong. She is taking things easy these days and is feeling well but not overdoing it in any capacity of her life. Janet is staying healthy for her and her baby. She's been praying for a child for a very long time. She's already in the process of thinking of baby names."
And Janet's older brother Jermaine thinks she will be a perfect mother to her son.
Speaking before the birth, he shared: "She'll be a great mother because she is very tough, very strict. But I tell her, 'If you need any parenting skills or baby skills, let me know because I'm the best diaper changer there is on this planet, still to this day.'"
Follow Emirates 24|7 on Google News.