Jen Selter: Instagram superstar with 'J Lo meets Beyonce' glute-out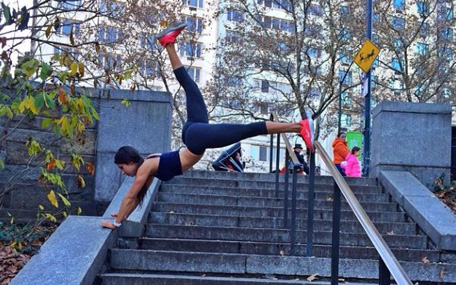 Not since Jennifer Lopez burst on the scene in… well it seems a rear-ly long time ago (forgive the pun)... has one woman driven the world into a frenzy with her body shape.
Jen Selter is not an actress or a pop star or a reality TV anybody.
She is an Instagram star, and to be fair to her, is now one of the hottest trends on the internet thanks to her 'live' posting of her gym schedule that has given a new meaning to working out the glutes.
What J Lo did for the 'fuller' body-type for women, Jen is doing for the 'want-to-be-fuller' women, all thanks to her workout.
Posting videos and pictures of the results of her workout regularly, Jen has turned into an online sensation with millions of followers, leaving obscurity behind… (ok, enough with the puns).
While J Lo was, shall we say, naturally endowed, Beyonce recently spoke about how she had to work out. post-baby, back into shape.
Now, the world believes Jen Selter claims has the best glute workout... if you want the J Lo meets Beyonce figure that is.
Follow Emirates 24|7 on Google News.