Jenna Dewan files for divorce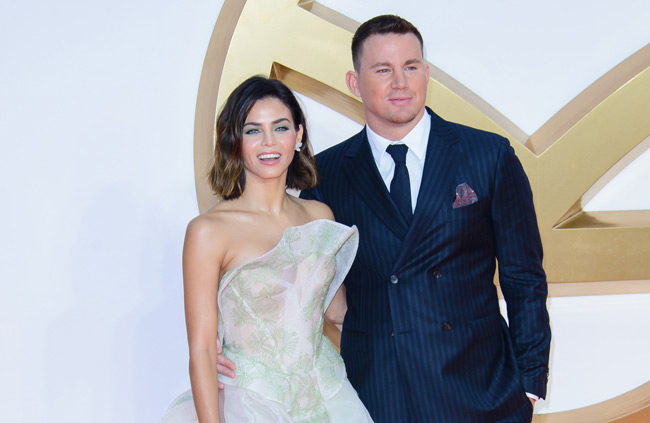 Jenna Dewan has filed for divorce from Channing Tatum, six months after their split.
The pair announced their split six months ago, after eight years of marriage, and Jenna has now filed papers to officially end their union.
According to the court documents, obtained by The Blast, Jenna is seeking child and spousal support from Channing and wants to change her name back from Jenna Dewan Tatum to Jenna Dewan.
The pair have also agreed on joint legal and physical custody of their five-year-old daughter Everly.
Jenna, 37 and Channing, 38, announced their split in a joint statement six months ago.
They said: "We have lovingly chosen to separate as a couple. We fell deeply in love so many years ago and have had a magical journey together. Absolutely nothing has changed about how much we love one another, but love is a beautiful adventure that is taking us on different paths for now. There are no secrets nor salacious events at the root of our decision - just two best-friends seeing it's time to take some space and help each other live the most joyous, fulfilled lives as possible."
Channing has recently started dating singer Jessie J, while Jenna has been on a "few dates".
A source recently said: "[Jenna] has been on a few dates but doesn't talk about a boyfriend. Jenna is busy working and going back and forth between Los Angeles and Atlanta. She's in a really great place."
Things are great between Jenna and Channing and they are successfully co-parenting their daughter and are trying to make the split as easy as possible for her.
An insider added: "Everything has been really good between them ... Nothing has really changed from when they were together. It hasn't been a big adjustment for their daughter either, because not much has changed. Channing is a great dad when he is around. They co-parent and have the same goals for their daughter, which is they want her to know that she is very loved."
Follow Emirates 24|7 on Google News.