Jennifer Aniston, Angelina Jolie to present at Golden Globes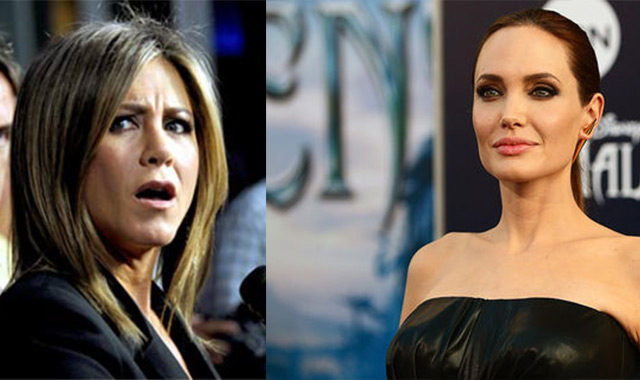 Jennifer Aniston and Angelina Jolie will both present at the Golden Globe Awards this weekend.
The 'Cake' actress and the 'Maleficent' star - who were both previously married to Brad Pitt - rarely attend the same events, but this year they will be among the famous faces handing out statuettes to the winners, along with other newly-announced presenters Dame Helen Mirren and Emma Stone.
Other stars who will be presenting at the ceremony - which will be hosted by Seth Meyers - on Sunday include Hugh Grant, Isabelle Huppert, Ricky Martin, Penelope Cruz, Seth Rogen, Kerry Washington, Gal Gadot and Kelly Clarkson.
Amy Poehler, Neil Patrick Harris, Sharon Stone, Alicia Vikander, Sarah Jessica Parker, Chris Hemsworth, 'Game of Thrones' stars Kit Harington and Emilia Clarke, Emma Watson, and Halle Berry are also among the big names who will give out prizes at the Beverly Hilton hotel in Beverly Hills.
While it is unusual for Jennifer and Angelina to be at the same event, it is unlikely they will be seated near to one another as Jenny Cooney, a member of the Hollywood Foreign Press Association who helps work out the seating plan for the Golden Globes, admitted personal circumstances are taken into account when planning who will share a table at the glitzy ceremony.
She told Australia's Vogue magazine: "There have been years where major stars may be together for the first time since a high-profile split and we go to great lengths to put them on opposite sides of the ballroom.
"It was always stressful to have Jennifer Aniston in the same room with Brad Pitt and Angelina Jolie and this year we were wondering if Brad Pitt showed up, how that would be received by Angelina Jolie. It's good for the audience but maybe not for the exes."
Follow Emirates 24|7 on Google News.