Jennifer Aniston will celebrate 50th birthday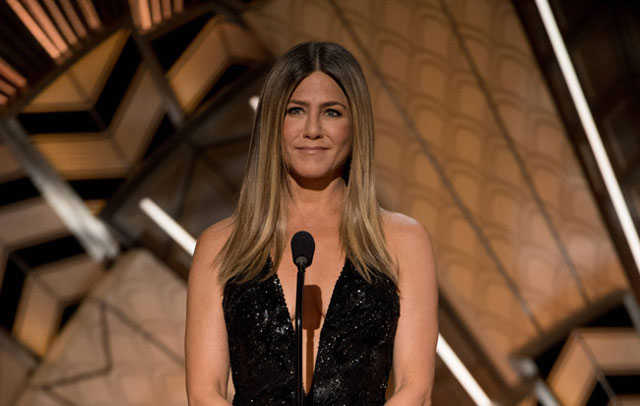 Jennifer Aniston is planning to "celebrate" when she turns 50.
The former 'Friends' star reaches the milestone age in February and she thinks it's a good time to reflect on her life and goals and won't "shy away" from marking her birthday.
She said: "I'm going to celebrate. Although every day we get up in the morning I think we need to celebrate anyway, just because we're still here."
"But I do love celebrating these milestones and I do think they're worth celebrating, not shying away from, because they offer up a chance for contemplation of life; 'Where have I been and what have I done and what do I have left to do?'"
The 'Cake' actress - who was previously married to Brad Pitt and Justin Theroux - finds it frustrating that people assume she is unhappy because she doesn't have children and her marriages broke down because she insists she's living her "dream".
In a chat with HELLO! magazine, she stated: "There is a misconception that there is some sort of unhappiness that I live in, due to the fact that I don't have some sort of storybook...
"And that's just simply not true. I have a very nice life."
"I grew up dreaming of becoming an actress and I've achieved my dream and have been fortunate enough to continue working and living my dream, which is really quite rare, because it doesn't happen at all often that you find true success in this business."
However, Jennifer does hope to expand her career further behind the scenes.
She said: "I still feel creatively excited by my acting and I've worked to be good at it and to get better over time, and as I've gone along, I've also started to realise - well, being just an actress for hire is not as interesting to me now.
"I'd like to explore behind the scenes and go into producing as well as acting.
"So that's what I've been doing and I love it and find it extremely exciting and fulfilling."
Follow Emirates 24|7 on Google News.