Jennifer Lopez and Alex Rodriguez talking marriage?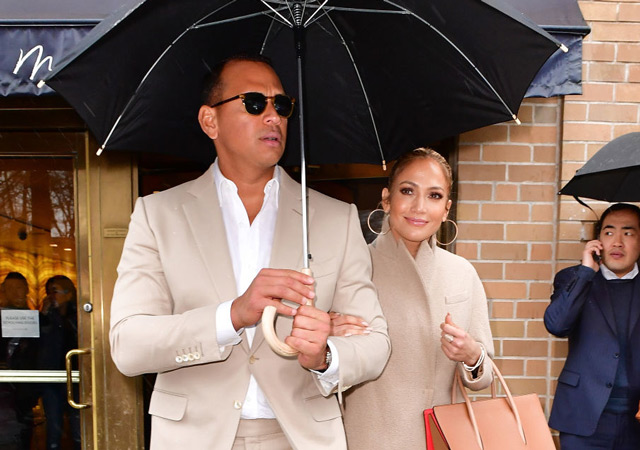 Jennifer Lopez and Alex Rodriguez are reportedly "talking marriage" already, as the pair are "head over heels" for one another.
The 47-year-old actress and singer is currently dating 41-year-old former professional baseball player, and sources have said things are going so well between the pair that they are already "very serious" about their possible future together.
A source said: "J.Lo and A-Rod are getting very serious and talking marriage. J.Lo wants a future with A-Rod. J.Lo would marry A-Rod if he asked. She is head over heels for him. They get each other in so many ways."
And the insider claims the pair would make a great married couple, as even their families love their relationship.
They added to E! News: "They are perfect for each other. Their families love how they are together."
Meanwhile Jennifer - who has nine-year-old twins Emme and Max with her ex-husband Marc Anthony - recently said she is wary of putting any sort of strain on the romance, despite saying the couple are "very happy" together and are having a "good time" with one another.
She said: "I think we are very happy and just having a good time and don't put as much pressure as everybody else puts on it."
However, the 'Love Don't Cost A Thing' hitmaker has come across as being coy when she has discussed her romance in recent interviews, and the star has revealed it is because she feels "very shy" opening up about certain topics.
She said: "I'm actually very shy about a lot of things."
However, Jennifer said last month she is not planning on having a family with Alex any time soon, as the pair are just having "a nice time".
Asked if they are planning to have children, she exclaimed: "Oh my God! We're just having a nice time."
Follow Emirates 24|7 on Google News.