Jennifer Lopez reveals all on dating Ben Affleck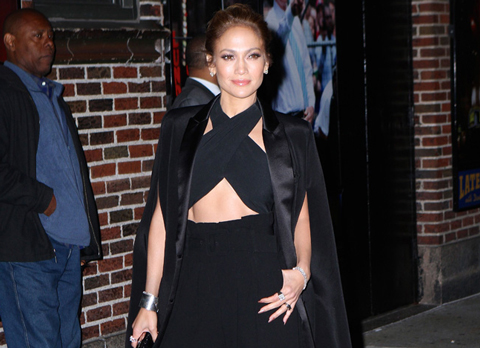 Jennifer has "no regrets" about her relationship with Ben Affleck and says she would date the actor "all over again."

The 45-year-old actress admits her split from the actor in 2004 was the "lowest point" in her life because their film 'Gigli' also received poor reviews at the time, but claims the experience helped her to grow.

The 'Boy Next Door' star said: "I think the worst, probably lowest point was the whole 'Gigli' era. It was pretty tough. It was a very badly reviewed film. I was in a high-profile relationship at the time that fell apart in a really bad way. I was in the tabloids every other week about how my life was falling apart. It was a tough time."

But Jennifer, who has six-year-old twins Max and Emme with third ex-husband Marc Anthony, says she would date the 'Argo' star, who now has three children with wife Jennifer Garner, "all over again."

Asked if she had any regrets about the time period, she told the HuffPostLive: "No. No regrets. I would do it all over again I think. I really would. Even the relationship part.

"I just feel like everything is part of your story and your journey and is meant to be and helps you grow if you're willing to look at it, and I'm willing to look."

The 'Booty' hitmaker previously admitted her split from Ben, 42, was her "first big heartbreak."


Follow Emirates 24|7 on Google News.