Jennifer Lopez touts most talented 'Idols' yet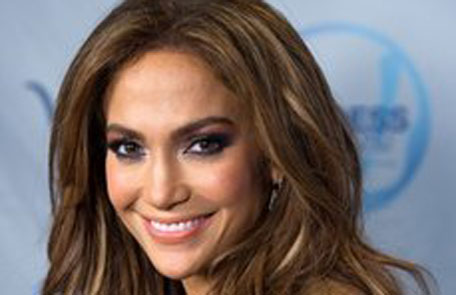 "American Idol" judge Jennifer Lopez says that despite this season's focus on the emotional backstories of contestants, the competition is still all about the singing.
"This will be the standout season for talent," Lopez said Wednesday.
Lopez, who brings her signature superstar glamour to the newly made-over judging panel, said she's had to fight back the tears when meeting contestants like Chris Medina, whose fiancee suffered traumatic brain injury in a car accident just months before they were to walk down the aisle.
"It's tough. It's emotional. But this is the thing about 'American Idol' that I love. It's about people and their dreams and their struggles, and that's what I think everybody loves about it. You see yourself in these people," she said backstage after a press conference announcing her new partnership with Gillette Venus.
Other heart-wrenching moments include twin Travis Orlando, who took "Idol" cameras on a tour of the Bronx shelter he once called home, and Nashville's Lauren Alaina, who sang "I Don't Want to Miss a Thing" with judge Steven Tyler, after recounting her cousin's battle with a brain tumor.
Lopez insisted the personal stories aren't crowding out the singing.
"I think America - because they're the ones who vote at the end of the day - you know they go for the talent," Lopez said. " ... And if it happens to have a story attached to it, it like takes it over the top."
Fans, again, will be the ones to decide.
After the season premiere, ratings for the Fox singing competition were down 13 percent from last year's debut. But Nielsen Co. said that a drop off in audience from the first to second week was the show's smallest in five years.
Medina, Orlando and Alaina will be competing for a spot among the 20 semifinalists during Hollywood week, airing Feb. 16 and 17.
Follow Emirates 24|7 on Google News.