Jennifer Lopez wants huge family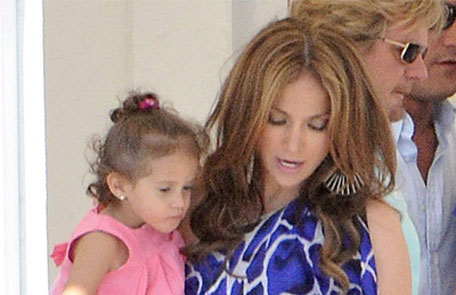 Jennifer Lopez would have children "a thousand more times."
The singer-and-actress - who already has two-year-old twins Max and Emme with her husband Marc Anthony - "loved" having her kids so much, she instantly wanted to get pregnant again.
The new 'American Idol' judge said: "As soon as I had the babies, I thought to myself, 'I want to do this a thousand more times.' I love this. This is life."
The 41-year-old beauty - whose children celebrate their third birthday next month - admits her feelings toward having more kids haven't changed as the twins get older and she would be delighted to expand her family further.
She told US TV talk show host Ellen DeGeneres: "I just thought, it felt so great. This is what life is all about. And now that it's like three years in, I'm like, 'Can I do that again?' It's funny. But yes, if I got pregnant, I would be extremely happy."
Jennifer - who stars in a new Gucci campaign with her children - has previously revealed Emme is beginning to follow in her fashionable footsteps.
She said recently: "Emme picks out her own outfits and likes to sleep in her princess dress. It's hard to get Max dressed. He prefers to run around the house with no clothes on."
Follow Emirates 24|7 on Google News.