Jennifer Morrison quits Once Upon A Time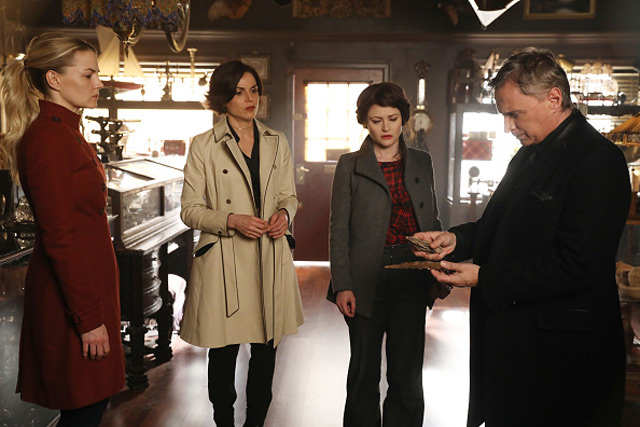 Jennifer Morrison has decided to step down from her role as Emma Swan on the ABC fantasy drama 'Once Upon A Time'.
The 38-year-old actress has played the role of Emma Swan in the ABC adventure fantasy series for six seasons, but has said it is now time for her to step down from her role as she believes that it is time for her to move on both "creatively and personally".
Posting a lengthy note which explained her decision on Instagram on Monday, Jennifer - who has played Emma since the show's pilot episode in 2011 - wrote: As I reached the end of my 6 year contract on ONCE UPON A TIME, I was faced with a significant decision. ABC, Eddy Kitsis, and Adam Horowitz very generously invited me to continue as a series regular. After very careful consideration, I have decided that creatively and personally, it is time for me to move on.
"Emma Swan is one my favorite characters that I have ever played. My 6 years on ONCE UPON A TIME has changed my life in the most beautiful ways. I am absolutely blown away by the passion and commitment of the Oncer fans. I am so honored to have been a central part of such a special show. I will be forever grateful to Adam, Eddy, and ABC for giving me the gift of playing Emma Swan. (sic)"
But it might not be the end for the character just yet, as Jennifer claims she's agreed to "appear in one episode" of the seventh season, should the network decide to continue the show without her.
She continued in her post on the photo sharing site: "As I move on to other creative endeavors, I will continue to attend the fan conventions whenever my professional schedule allows. I always look forward meeting the fans. If ABC Network does in fact order a season 7, I have agreed to appear in one episode, and I will most certainly continue to watch ONCE UPON A TIME. The creativity of the show runners has always inspired me, and I cannot wait to see the ways that they continue to develop and reinvent the show.#Onceuponatime #EmmaSwan #UglyDucklings (sic)"
Follow Emirates 24|7 on Google News.