Jesse James wants to be good dad to Louis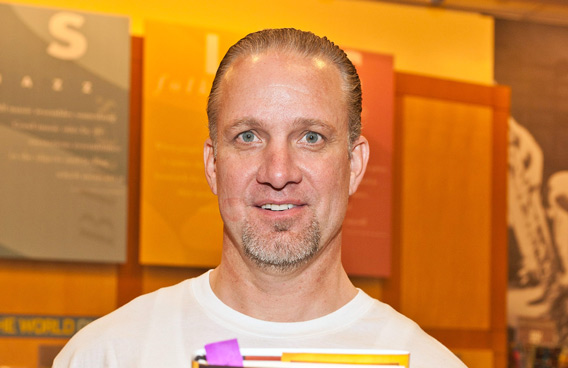 Jesse James still hopes he can be a "good dad" to Sandra Bullock's son.
The former couple were in the process of adopting Louis, now 15 months, when Sandra discovered Jesse had cheated on her and although he has been denied contact with the tot, Jesse revealed he hopes Louis will seek him out when he gets older.
He said: "Well, I think it will always be a source of pain, you know? I hope that some day when he grows up that he knows that, you know, he had a good dad, or still has one. You know? If the opportunity to be part of his life ever presents itself, of course, you know I'll step up.
"I've kind of come to grips with the reality of it, and the situation that I can't control. So, you know, I think once I did that it -- it kind of, you know, became less painful."
Although Jesse wishes he was involved with Louis' upbringing, he is trying to focus on being a good dad to his other children from previous relationships, Chandler, 13, Jesse Jr., 11, and seven-year-old Sunny.
However, he admitted Sunny - whose mother is porn star Janine Lindemulder - is devastated that Sandra is no longer in her life.
He told US TV talk show host Piers Morgan: "You know, if anything I think it taught me - I have to appreciate the three kids that I do have.
"You know, there's questions. I think it's been the hardest for Sunny. Because you know you know, Sandy was Sunny's mom more than her real mom. And you know, it's ... I'm left in the middle to like explain.
"I think the older kids understand the situation and understand, hey, that's the definition of divorce, gone, splitting, separation."
Follow Emirates 24|7 on Google News.