Jim Carrey channels his 'pain' through his career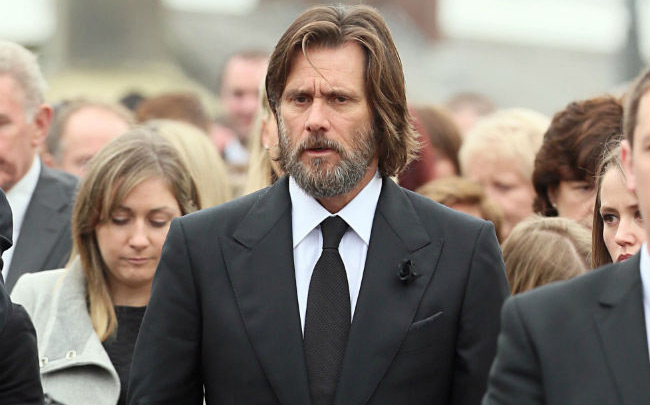 Jim Carrey uses his career to turn his "pain" into "something beautiful", as he sees it as somewhat therapeutic.
The 56-year-old actor and comedian has said he finds his career as a Hollywood star to be somewhat therapeutic, as he can channel anything he's feeling into his characters in order to make something other people can appreciate.
He said: "It's unfathomable to me that life somehow ended up in this direction and at this place of, you know, being able to do something - alchemise our pain and turn it into something beautiful and be recognised as well for it is an incredible thing. But, you know, right now my job has always been, I thought, to free people from concern and that is part of the job of a comedian, an artist, but it's also his job to focus on things that are problematic, you know? At times of trouble."
Jim also praised the diversity of his job in his two most recent roles, as Jeff the kids TV host on 'Kidding', to Dr. Robotnik, the villain in the upcoming feature film adaptation of video game series 'Sonic the Hedgehog'.
Speaking to 'Entertainment Tonight', he said: "I get to go from playing the nicest person in the world to the smartest person in the world who is completely not the nicest person in the world. So it's nice, it's very diverse!"
Although he loves his career, the 'Mask' star previously admitted he has been noticeably absent from blockbuster movies in recent years because he "didn't like what was happening" in Hollywood.
He said: "I just didn't want to be in the business anymore.
"I didn't like what was happening, the corporations taking over and all that. And maybe it's because I felt pulled toward a different type of creative outlet and I really liked the control of painting - of not having a committee in the way telling me what the idea must be to appeal to a four-quadrant whatever."
Follow Emirates 24|7 on Google News.