Joel Edgerton 'in talks' to star in bin Laden film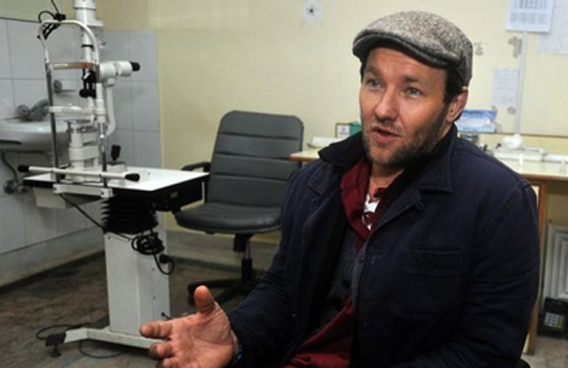 Hollywood actor Joel Edgerton confirmed on Saturday he is in talks to lead a stellar cast in a film about the killing of Osama bin Laden by Oscar-winning director Kathryn Bigelow.

The 37-year-old Australian, who starred alongside Tom Hardy in martial arts blockbuster Warrior, said in an interview with AFP he has been in contact with Bigelow's team over a possible lead role although a deal is yet to be struck.

"I've been involved with those guys for a long time. The thing was I was possibly going to be involved when the film was of a different incarnation, before bin Laden was killed," he told AFP.

"I still have a relationship with those guys... there's nothing definite to report. In fact, I just got a ton of emails about it but all I'll say is it's not necessarily untrue but it's not necessarily true."

Bigelow, who won an Academy Award for best director for The Hurt Locker in 2010, is firming up the cast for the controversial film, with Idris Elba, Guy Pearce and Hardy all also reportedly pencilled in for roles.

Republican politicians in the United States voiced concerns that Barack Obama's administration leaked classified details about May's Navy SEALs mission to the team behind the still-untitled film, slated for release in December.

The White House has denied the allegations.

Bigelow had reportedly been planning a film about the hunt for bin Laden long before the raid on the terror kingpin's compound in northern Pakistan in May last year.

Edgerton - a black belt in karate - has not revealed which part he is being lined up for in the hotly anticipated film, but a Navy SEAL role would see him cement the tough guy image he crafted during the making of Warrior.

Speaking during a tour of eye hospitals in Nepal, the actor said he underwent a gruelling training schedule and sustained several injuries during the filming of Warrior, which tells the story of two estranged brothers entering a mixed martial arts tournament.

"We got hurt - we got punched in the face a bit. A lot of the kicks to the head and the body are pulled, but they are not completely faked," he told AFP.

"I got punched in the face by Kurt Angle, who is the guy that plays the Russian. My natural reaction was going to be to complain about it or whinge and then I thought, all of these guys I'm working with, it was their job to punch and be punched and so you don't want to complain."

Edgerton, who is due to play Tom Buchanan in Baz Luhrmann's The Great Gatsby, said he was hospitalised twice for MRI scans and tore a knee ligament on the set in Pennsylvania.

"It was hard work but I find that kind of challenge quite satisfying. We got to Pittsburgh two months early and just trained," he said.

"We would work on fitness training, lifting weights, kickboxing, jiu jitsu and then just be eating lots of food in between. We would work literally from 7am until 3pm six days a week for two months."

Edgerton said however his toned "six-pack" abdomen was probably now "just a two-pack" and added that he believed co-star Hardy would win in a real-life fight between the actors, who play brothers in the film.

"He just has this incredible unbreakable will," Edgerton said. "But Tom reckons I would win because I've got more skill. It would be an interesting battle but we are never going to fight each other."

Edgerton, Australian GQ Magazine?s Man of the Year for 2011, had been visiting eye hospitals in and around Nepal as the goodwill ambassador for The Fred Hollows Foundation, which combats blindness in the developing world.

"Kathmandu is fairly chaotic as a city but I kind of love that," he said. "I'm drawn to going to places where the culture is very different."
Follow Emirates 24|7 on Google News.