John Paul Getty III dies, age 54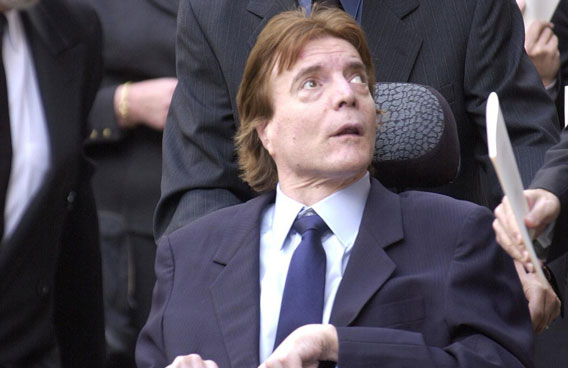 J. Paul Getty III, oil baron J. Paul Getty's grandson whose life was marked by kidnapping and a tragic stroke that left him handicapped, has died at his home in Buckinghamshire, England, age 54.
His son, actor Balthazar Getty, said in a statement from Los Angeles on Tuesday that his father was surrounded by his family when he died on Saturday, February 5.
"(He) never let his handicap keep him from living life to the fullest and he was an inspiration to all of us, showing us how to stand up to all adversity. We will miss him terribly," Balthazar Getty said.
Getty was called the "golden hippie" in media headlines as a young man in which he moved within a world of artists and activists. He spent much of his youth living in Rome where, in 1973 at age 16, he was kidnapped and held for ransom in a sensational crime that made headlines worldwide.
His grandfather and father initially believed the plot to be a hoax and refused to pay a ransom. They eventually gave in after Getty's kidnappers cut off his right ear and mailed it to his family along with pictures of the injured teenager.
Born November 5, 1956, Getty was the oldest of four children and one of 14 grandchildren to the notoriously frugal J. Paul Getty. His father, J. Paul Getty II, looked after the family's oil interests in Italy for a time, and when he and Getty's mother, actress Gail Harris, divorced in 1964, the younger Getty stayed with his mother.
As an adult, Getty attempted to join the family business but continued to struggle with the trauma from his kidnapping. He began using drugs, including cocaine and heroin, and in 1981 suffered a stroke that left him paralyzed and nearly blind. Getty was a father of two and grandfather of six children.
Follow Emirates 24|7 on Google News.