Johnny Depp hits back at his former management team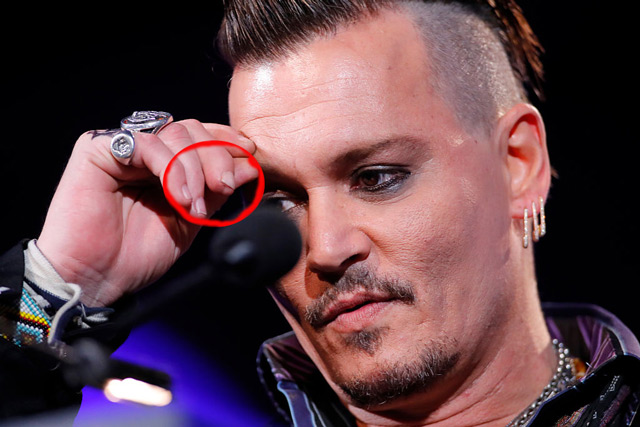 Award-winning actor Johnny Depp has hit back at his former management team in the midst of their increasingly bitter legal dispute.
The 53-year-old Hollywood star and The Management Group (TMG) are currently suing each other over the handling of Johnny's finances from 1999 until early 2016, during which time he was among the best paid actors in the movie business.
In a statement, Adam Waldman, Johnny's attorney, said TMG "have chosen to employ a reprehensible 'blame the victim' strategy in a transparent attempt to save their own skin and deflect away from their malfeasance, which is chronicled in Mr. Depp's 48-page complaint".
The statement continued: "Mr. Depp did not sue his former business managers for his own personal investment decisions or the 'financial distress' they wildly allege - Mr. Depp sued them for fraud and multiple breaches of their fiduciary duty, among other claims."
According to Johnny's lawyers, the actor "lost tens of millions of dollars and has been forced to dispose of significant assets to pay for TMG's self-dealing and gross misconduct".
But TMG hit back at the Hollywood icon earlier this week, launching a countersuit of its own and claiming Johnny left himself on the brink of financial ruin due to his own eye-watering spending habits, which included splashing out $3 million to blast Hunter Thompson's ashes out of a cannon and $18 million on an 150-foot yacht.
TMG also insisted Johnny was kept fully informed that he was spending his fortune more quickly than he could afford.
The firm explained: "Depp often responded by rebuking and cursing his business managers for issuing such warnings and advice, while increasing his extravagant lifestyle and spending, and demanding that his business managers find some way to pay for it all.
"Depp, and Depp alone, is fully responsible for any financial turmoil he finds himself in today. He has refused to live within his means, despite the best efforts of TMG and the repeated warnings about his financial condition from TMG and his other advisors."
Follow Emirates 24|7 on Google News.