Johnny Depp proud of daughter Lily-Rose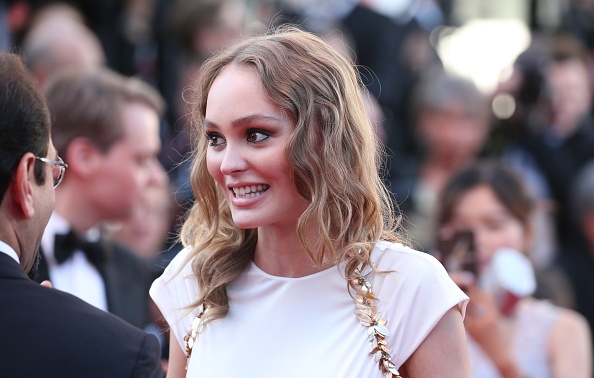 Johnny Depp is incredibly proud of his "sophisticated" daughter Lily-Rose, who he says has handled her speedy rise to fame so well.
The 'Pirates of the Caribbean' star is impressed with how well his 17-year-old daughter's career is going and praised the actress and model for "respecting" fame and not taking things too seriously.
Speaking to Entertainment Tonight at the Hollywood premiere of 'Pirates of the Caribbean: Dead Men Tell No Tales', he said: "She's so down to earth and she's so sharp and sophisticated and treats [fame] with respect, but doesn't take it all too serious to where it's a burden [on her]. I'm very proud in the way she's handled herself."
Meanwhile, Lily-Rose previously revealed her parents were never that strict with her when she was growing up.
Speaking about her mother Vanessa Paradis and Johnny, she said: "My parents weren't very strict. They've always trusted me to be independent and make my own decisions. There wasn't really anything to rebel against."
And Lily-Rose admits it was "delicate" growing up in the spotlight.
She explained: "I've really stopped using [Instagram] in a personal way. I never like revealing too much about myself. Once you start giving people that look into your life, then they just want more and more ...
"It is delicate being my age, and trying to do all the regular teenager stuff, and then having that in the spotlight. But I am grateful for what it brings and it is honestly a small price to pay to get to do what I want to do - I am very happy about that."
Johnny has always been close to his daughter and he is "very proud" of their relationship.
He said at the time: "She's got thousands of followers on social media, and they were all taken completely by surprise [when she announced she was sexually fluid]. But not me. I already knew because she tells me everything - she's not afraid to say anything to me. We're super-tight and I'm very proud of our relationship.
"And, whatever she is doing, if she needs any advice, I'm there for her. Kids are going to make their own decisions, but I guess that the only thing you can do as a parent is to offer support. And I do."
Follow Emirates 24|7 on Google News.