Justin Bieber and Hailey Baldwin to do pre-marriage course?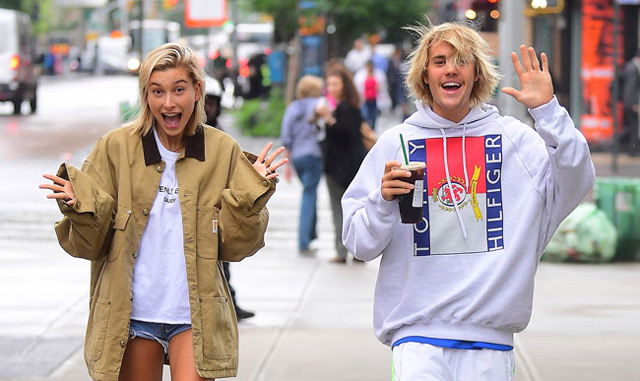 Justin Bieber and Hailey Baldwin have decided to take part in a five-week pre-marriage course run by Hillsong.
The 'Sorry' hitmaker popped the question to the 21-year-old model over the weekend following years of on/off dating and, although they're happier than ever, they've decided to attend a five-week course - which will cover financial management and intimacy - run by controversial celebrity megachurch Hillsong before they get hitched.
A source told the DailyMail.com: "The marriage course is something which is encouraged and in some cases demanded by Hillsong pastors before they will marry you. Justin obviously has a past; he had a long term relationship with Selena Gomez, and he wants to go into life with Hailey with a clean slate.
"It is something they are both keen to do as faith is important to them and it will really help build a strong foundation for the years they plan to spend together."
The couple both take their faith seriously and have been seen attending Hillsong services in both Australia and New Zealand over the past four years.
Justin, 24, is also very friendly with senior pastor Carl Lentz and often credits him for helping him see the error of his ways following numerous run ins with the law.
An insider explained: "Justin loves, honors and respects Hailey and takes this commitment very seriously. They had their differences and that is why they split - but now he feels this is 100 per cent right and can't wait to be her husband."
The five-week course will start with an online assessment of the strengths and weakness in their relationship before the church will look at the results and decide which areas need to be targeted throughout the month-long sessions.
According to the Hillsong Church website, every couple taking part will be assigned a 'support couple' and asked to attend five classes over a five week period.
It says: "If you weren't ready for marriage before, you will be now."
Follow Emirates 24|7 on Google News.