Justin Bieber bonds with Stephen Baldwin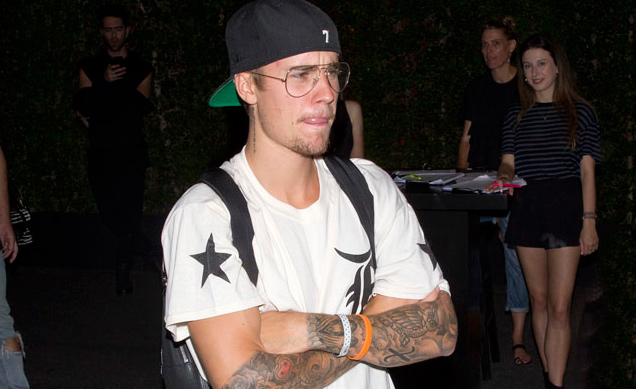 Justin Bieber took some time to enjoy a trip with Hailey Baldwin's dad Stephen while the model was busy working.
The 'Love Yourself' hitmaker and Stephen Baldwin spent Monday at a music festival in Grand Rapids, Michigan, and were even photographed with their arms around one another when they headed back to their hotel.
The pair were without Justin's fiancee, Stephen's daughter Hailey Baldwin, because she's busy working at New York Fashion Week.
Meanwhile, Stephen's brother, Alec Baldwin, has advised his niece and her pop star partner to put their relationship ahead of their careers if they want their marriage to be a success.
He told etalk: "People who get married young - and they are very young - I want them to just spend time with each other. Obviously, [Justin] in particular has this crazy superstar career. When you're married ... like, right now, I'm quite a bit older than both of them, but I got married recently a few years ago. And my wife and I had four kids in four-and-a-half years. We have a lot of little kids.
"The thing is, all the work I do now is based on my family. There are movies I got offered where they say, 'Come leave town for five weeks. No, we can't travel your family with you, we don't have that in the budget.' And I pass because I don't want to be away from my family. And I hope that they realise that. If you want to have a successful marriage, you have to be together. You gotta stay together."
Justin decided he wanted to be with Hayley after taking a break from the spotlight.
A source shared previously: "Justin has always been in love with Hailey and is looking forward to being married. Justin has been in the spotlight for a long time, and his childhood was accelerated. After years of ups and downs, Justin took some time to evaluate everything in his life, took time off his tour [and] music and got to enjoy a more simple life. With that time, Justin knew he wanted to spend his time with Hailey and have a future with her. Wedding planning hasn't really started other than talking about what the couple would like when they do tie the knot."
Follow Emirates 24|7 on Google News.